Royal Alliance Associates Complaints
Our attorneys are actively investigating complaints against Royal Alliance. If you or someone you know invested with Royal Alliance and have a complaint regarding an advisor, please call us at 800-767-8040 for a free evaluation of your case.
Censure by Securities and Exchange Commission
When the Securities and Exchange Commission censured Royal Alliance Associates last year for failures to supervise sales of volatility-linked exchange traded products, this was only the latest of dozens of regulatory actions against the New Jersey-based firm. According to the complaint, over the last 20-odd years, Royal Alliance has been sanctioned and fined over failures to prevent conduct ranging from unsuitable REIT recommendations to the theft of millions of dollars from elderly customers. In the case of the 2020 SEC action—which levied a fine of $500,000—regulators alleged the firm failed to establish adequate protections to ensure investors understood the complex products they were investing in.
Royal Alliance Associates has also been the subject of numerous arbitrations connected to its advisors' actions, many of which have resulted in substantial awards to former customers. In some cases, the advisors even ended up in prison for the actions Royal Alliance Associates allegedly failed to supervise.
Gary Basralian: Royal Alliance Rep Sentenced to 70 Months over $2 Million Theft
In September 2019 former Royal Alliance Associates representative Gary Basralian was sentenced to 70 months in prison after pleading guilty to stealing at least $2 million from his customers. According to the Department of Justice, he falsely told his clients he would invest their funds in various investments, then misappropriated their money for personal expenses like "payments on a BMW automobile and tens of thousands of dollars in credit card bills." At one point he wired funds from a client's account to accounts under his control, later sending the client "a phony spreadsheet showing that the money was being invested as loans to various companies and would be paid back with interest." A report by Financial Planning in 2018, when Basralian was arrested, described his victims as "elderly widows."
Basralian conducted his fraud while he was a representative of Royal Alliance Associates' branch office in Maplewood, New Jersey. In January 2019 a FINRA panel found the firm liable for failing to supervise Basralian's conduct in connection to one of his clients; it also found the firm liable for conversion of funds and RICO violations. The firm was ordered to pay more than $2.1 million in damages to the customer.
Kimberly Kitts: 7-Year Sentence for Royal Alliance Rep's $3 Million Theft
Kimberly Kitts was registered with Royal Alliance Associates in Palmer, Massachusetts when she spent six years stealing more than $3 million from her clients, according to SEC charges in 2018. Her scheme involved forging customer signatures to withdraw funds from variable annuities; forging customer signatures to effect wire transfers; and "misleading clients into withdrawing funds to make fake tax payments," according to prosecutors. In total, she stole $3 million from seven investors, spent the funds on vacations and luxury vehicles, and attempted to cover up her conduct by falsifying documents.
In 2018, Kitts pleaded guilty to charges of investment adviser fraud, wire fraud, and identity theft. In 2019, she was sentenced to 87 months in prison and ordered to pay her victims more than $3 million in restitution. A FINRA panel later censured Royal Alliance Associates for failing to identify and investigate red flags of her activities, issuing the firm a fine of $400,000.
Stephen Davis: Variable Annuity Switches Lead to Complaint Against Royal Alliance
In 2019 securities regulators in Massachusetts filed charges against Royal Alliance Associates over allegations it failed to supervise advisor Stephen F. Davis's unsuitable recommendation to two investors. According to the charges, in 2015 he recommended the couple exchange their variable annuity for one with a lower interest rate, even though the existing annuity would not mature for three years. In addition to costing the couple $43,000 in lost interest, the charges stated, he did not file the proper paperwork in time, resulting in penalty charges to the couple of $15,000 even as he received commissions of $17,000.
Authorities alleged that when Royal Alliance Associates received a complaint from the couple, the firm denied "any and all responsibility" over Davis, even though its policies and procedures required representatives to "be able to demonstrate an economic justification for recommending that a client switch from one product to another." Not only did Davis have no such justification, regulators said, but Royal Alliance failed to uphold its duties to supervise the exchange, to resolve the customers' complaint, to disclose Davis's conduct, and to take action "with respect to Davis" after it learned of the exchange.
The Massachusetts Securities Division's charges ultimately resulted in a $20,000 fine against Davis and a $50,000 fine against the firm, which was also ordered to offer restitution to Davis's customers.
Kathleen Tarr: $1.4 Million Award over Pricey IRA Rollovers
When advisor Kathleen Tarr left Royal Alliance Associates in 2010, her work there followed her—in the form of dozens of complaints by her former customers. Over the course of her eight years at the firm's office in Lafayette, California, Tarr advised "hundreds" of AT&T employees to move their retirement funds from 401(k)s to IRAs as they left the telecom giant, according to a 2014 report by the Seattle Times. That advice resulted in "hundreds of thousands of dollars a year in commissions" for Tarr and one of her associates. Many of her customers did not fare so well, paying high fees on the new accounts and sustaining losses due to IRAs' riskier nature.
According to the Seattle Times, Tarr and her business partner, Richard McCollam, advised customers to invest 60%-70% of their funds in variable annuities and the rest in non-traded real estate investment trusts, like Inland American Real Estate. A 2003 FINRA alert stated that it "may not be a good idea" to make variable annuity investments inside IRAs: in addition so offering "no additional tax savings," the annuities add expenses and generate commissions for the broker. McCollam and Tarr reportedly delivered "signed up as many as 500 customers" for this service, managing $500 million in investments and making annual commissions of $600,000-$700,000, of which McCollam retained 90% and Tarr retained 10%.
After Tarr left Royal Alliance Associates, former clients filed complaints against her and the firm, which they said failed to supervise her actions. In 2015 a FINRA panel found Royal Alliance Associates liable for supervisory failures connected to investments in Inland Real Estate and unspecified variable annuities, granting three customers a cumulative award of $1.4 million.
Royal Alliance In The News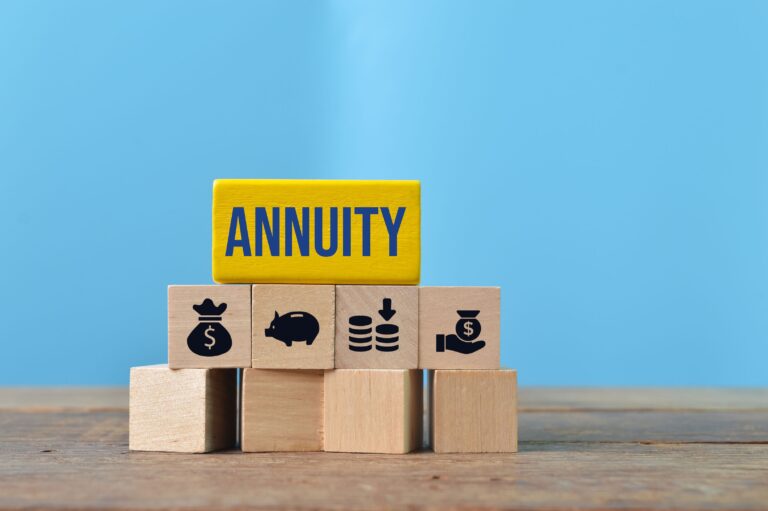 Paz Chandra (CRD #: 2405701), a broker registered with Royal Alliance Associates, is facing investor allegations of unsuitable investments, according to her BrokerCheck record, accessed
Read More »