Customer Complaints Against Morgan Stanley
Our law office is currently investigating customer complaints against Morgan Stanley. If you or someone you know lost money investing with Morgan Stanley, please call us at 800-767-8040 for a free and confidential case evaluation. We handle complaints regarding account theft, financial mismanagement, fraud and negligence.
Morgan Stanley Advisor's 'Guaranteed' Investment
From 2011 to 2018, former financial advisor Elias Hafen solicited 11 clients to invest in what he described as a "high-yield investment fund with guaranteed returns," according to federal prosecutors. He told them that the fund was not affiliated with his broker-dealer firm. The investors accepted his recommendation and sent about $1.6 million to Hafen's own bank account, under the belief that he would invest their money in the product. "In reality," prosecutors charged in 2019, "there was no investment fund at all; Hafen was using the victims' funds to pay for a lavish lifestyle including custom men's accessories and an expensive collection of artwork."
Hafen, who had been registered with Morgan Stanley and Wells Fargo over the years his scheme took place, pleaded guilty to defrauding his customers, using their funds for his own personal expenses, and endeavoring to conceal his activities by fabricating account statements. In 2020 he was sentenced to 30 months in prison and ordered to pay $745,000 in restitution to his victims. According to Financial Industry Regulatory Authority records, his former employers have paid hundreds of thousands of dollars to settle complaints with his customers, including a $430,000 settlement paid by Morgan Stanley in 2019.
Morgan Stanley, the financial institution based in Purchase, New York, is no stranger to allegations of fraud against its representatives—or itself. In the last few years alone, the firm has paid $5 million to settle charges it misled customers in its retail wrap fee programs, $13 million over findings it failed to supervise unit investment trust sales, and $10 million over findings of deficiencies in its anti-money laundering and other supervisory failures. In this post, we zoom in on two former Morgan Stanley representatives whose fraudulent conduct cost their investors millions.
Complaint: Morgan Stanley Broker Stole Millions in 12-Year Scheme
Former Morgan Stanley financial advisor Michael Barry Cotter stole at least $6 million from his customers over a period of 12 years, according to charges filed by federal prosecutors and the Securities and Exchange Commission in July 2020. Carter pleaded guilty to the charges by the US Attorney's Office for the District of Maryland, admitting that he defrauded five customers by executing unauthorized transactions in their account. To make those unauthorized transactions, he "caused the submission" of bank authorization documents falsely indicating that the customers had verbally directed him to make account transfers. The funds were sent to his personal accounts, and he used them for personal expenses including his "mortgage, credit card bills, and country club membership fees."
Carter was terminated from Morgan Stanley in July 2019 following the discovery of his activities when a customer applied for a bridge loan and learned from the bank that one had already been taken out in her name, "without her knowledge or permission." Following his termination, Carter admitted to his fraudulent conduct, acknowledging forging customer signatures and fabricating account statements. In one instance, according to prosecutors, he even went to meet a victim at her house, where he answered her phone without her knowledge to authorize transactions and "overcome the financial institution's multi-factor verification system required to execute the transactions."
In some cases, the SEC alleged, Carter sold securities in his customers' accounts without their approval in order to generate the money he misappropriated. Not only did he fabricate account statements to conceal his activities, we went so far as "diverting account statements to addresses he controlled." His victims included an "elderly advisory client" from whose accounts he transferred nearly $1.5 million without her authorization, "sending nearly $1 million to himself, and using some of the remainder to repay funds he had taken from a brokerage customer." He allegedly misappropriated funds from the college savings accounts another customer maintained for her grandchildren at a separate financial institution.
In March 2021 Carter was sentenced to five years in federal prison and ordered to pay a judgment of at least $4.3 million, accounting for the net proceeds of his fraudulent scheme. "This case reflects the reality that large-scale fraud can still occur at a global institution with a robust compliance program, and it also reflects our commitment to holding bad actors accountable in order to provide restitution to victims and restore confidence in our system," Acting US Attorney Jonathan F. Lenzner said in a statement about the sentence. "The U.S. Attorney's Office will continue to work closely with our federal law enforcement partners and the Securities and Exchange Commission to hold accountable financial advisors who defraud victims whose investments they are supposed to protect."
Morgan Stanley Rep Spent Customer Funds on Private Jet, Country Club
In 2017, federal prosecutors in Manhattan charged former Morgan Stanley adviser Barry Connell with defrauding his clients of at least $5 million between December 2015 and November 2016. He allegedly made at least 100 unauthorized transfers from the accounts, which were held by a group of customers in the same family. While his victims had not approved the wire transfers, he allegedly falsely attested in wire transfer request forms that they had. In some cases, he used the transactions by a customers checks, "which had been intended only to pay the client's bills," to pay his own expenses instead.
Connell directed his victims' funds toward such purposes as "a year's rent for a house near Las Vegas, country club membership fees, and private jet expenses," as well as his spouse's credit card bills. He also spent them on "payments for his own benefit to automobile dealerships, an entertainment company, and a yacht company," according to prosecutors. He was terminated from Morgan Stanley after his conduct was uncovered, according to a report by Reuters. In December 2018 Connell pleaded guilty to various charges—including investment adviser fraud, wire fraud, and embezzlement—and was later sentenced to "time served of approximately 36 months," according to a 2021 SEC order.
Morgan Stanley, meanwhile, was charged by the SEC in 2018 with failing to detect or prevent Connell's misappropriation of his customers' funds. The firm was ordered to pay a penalty of $3.6 million. In a statement about the action, an SEC enforcement chief said, "Investment advisers must view the safeguarding of client assets from misappropriation or misuse by their personnel as a critical aspect of investor protection. Today's order finds that Morgan Stanley fell short of its obligations in this regard."
Morgan Stanley In The News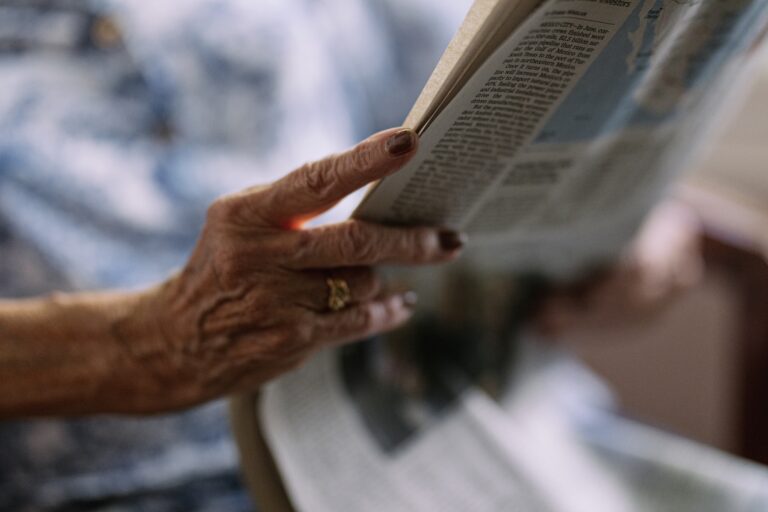 Jimmy Monken (CRD# 5765921), a broker registered with Morgan Stanley, is involved in investor disputes seeking six-figure damages. MDF Law is investigating the Clayton, Missouri
Read More »
Do You Have a Complaint Against Morgan Stanley?