Eric Hollifield: $1.2 Million Theft Complaint Involving Ex-LPL Broker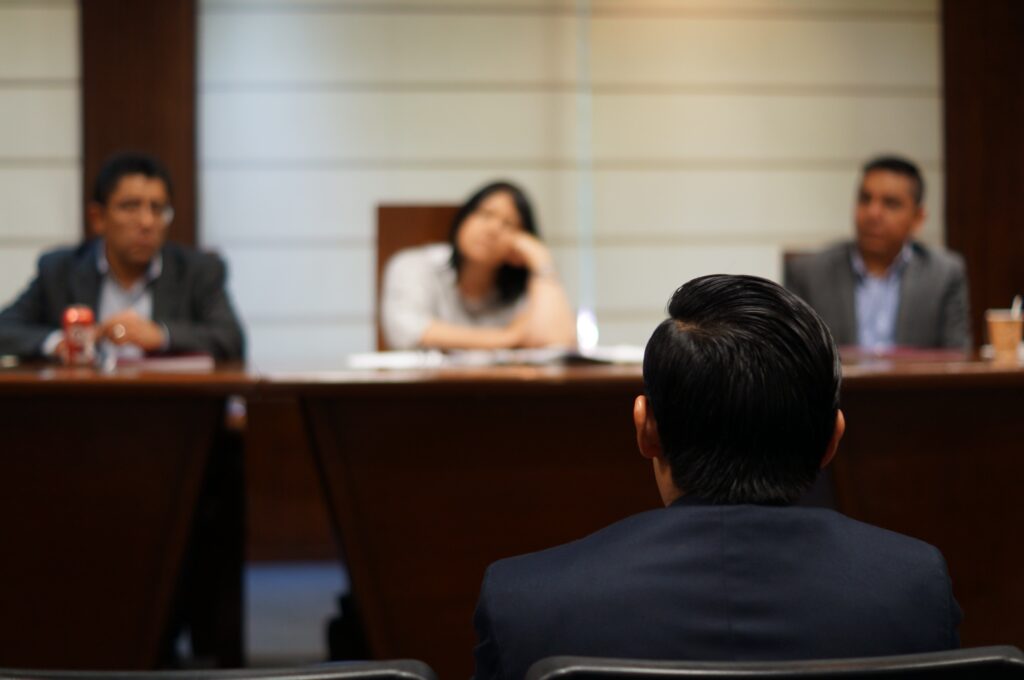 Publicly available records published by the Financial Industry Regulatory Authority (FINRA) and accessed on October 17, 2021 indicate that former Georgia-based LPL Financial broker/adviser Eric Hollifield has been barred from the securities industry in connection to allegations of fund misappropriation. MDF Law, a law firm advocating for the victims of broker fraud, is interested in hearing from investors who have complaints regarding Eric Hollifield (CRD# 3091319). Call (800) 767-8040 for a free consultation.
Eric Hollifield Refuses to Cooperate in Investigation over Stolen Funds
In August 2021 a customer alleged Eric Hollifield, while employed at LPL Financial, "misappropriated funds from her account" starting in August 2021. The customer seeks $1,240,000 in damages in the pending complaint. MDF Law provides free and confidential consultations to investors who have lost money as a result of broker misconduct. Investors with complaints regarding former LPL Financial broker/advisor Eric Hollifield can reach MDF Law at 800-767-8040.
In October 2018 FINRA sanctioned Hollifield in connection to allegations he refused to appear for requested testimony, or to provide requested documents and information, as a part of FINRA's investigation into his "potential conversion of funds from an elderly customer." As specified in the Letter of Acceptance, Waiver, and Consent issued by FINRA on October 7, 2021, FINRA sent requests for information and testimony to Eric Hollifield on September 21, 2021 and September 30, 2021 respectively. Hollifield subsequently indicated to FINRA in a phone call and email that he had received FINRA's requests but would neither produce the documents and information nor appear for testimony. FINRA found this refusal to be a violation of FINRA rule 8210, which empowers the regulator to require persons under its jurisdiction to provide testimony and information connected to matters under its investigation. FINRA consequently barred him indefinitely from acting as a broker or investment adviser. Hollifield did not admit or deny FINRA's findings but consented to FINRA's order.
Hamilton Investment Counsel and LPL Terminate Hollifield
In September 2021 Eric Hollifield was discharged from his position at Hamilton Investment Counsel in connection to allegations he failed to disclose an outside business activity. The specific nature of the activity is left unspecified by his BrokerCheck report.
In August 2021 he was discharged from his position at LPL Financial, also in connection to allegations he failed to disclose an unspecified business activity.
Previously Registered with LPL and Sterne Agree in George
Eric Hollifield has spent 23 years in the securities and was most recently registered with LPL Financial in Dacula, Georgia from 2016 until 2021. His previous registrations include Sterne Agee Financial Services in Dacula, Georgia (2008-2016); H&R Block Financial Advisors in Duluth, Georgia (2003-2008); and Merrill Lynch in New York, New York (1998-2003). He has passed three securities industry examinations: Series 66 (Uniform Combined State Law Examination), which he obtained on September 30, 1998; SIE (Securities Industry Essentials Examination), which he obtained on October 1, 2018; and Series 7 (General Securities Representative Examination), which he obtained on September 10, 1998. He currently holds no state securities licenses.
According to his BrokerCheck report, Eric Hollifield has received one regulatory sanction and one pending customer complaint, and he was discharged from two former employer firms in connection to allegations of misconduct.
Did you Lose Money with Eric Hollifield?