Customer Complaints Against Raymond James
Our law firm is investigating potential customer complaints against financial advisors associated with Raymond James. We have experience handing cases involving stock recommendations, theft, fraud and other financial malfeasance. If you or someone you know lost money investing with Raymond James, please contact one of our attorneys for a free and confidential consultation by calling 800-767-8040.
Complaint: Raymond James Rep Steals from WWII Veteran
Financial adviser Frederick Stow became the registered representative for a retired pilot and WWII veteran in 1982. Over the course of their professional relationship, Stow switched firms on several occasions, eventually ending up at Raymond James Financial Services in 2013. There, federal prosecutors said, he "inserted himself into the financial affairs of this client" and even began visiting the customer's home. In 2015 Stow started taking funds from the customer's retirement account via forged wire transfer authorizations, transferring money from the veteran's IRA to a bank account held by Stow and his wife. "To accomplish the transfers," prosecutors charged, "Stow sold securities in the client's IRA account."
The customer passed away in 2018, at 98 years old. By that point, Stow had misappropriated more than $900,000 in funds from the account via 74 unauthorized transfers. The customer's family members would later testify that the customer "died believing that his dwindling investment accounts were caused solely by stock market activity." Barely a few weeks passed after the customer's death before Stow went on to misappropriate $32,000 from the account of another elderly customer, again transferring funds from the client account to a bank account under his control.
In June 2020 the U.S. Attorney's Office for the Middle District of Tennessee charged Stow with securities fraud, wire fraud, and aggravated identity theft. Stow pleaded guilty a few months later and was sentenced in May 2021 to five years in prison; he was also ordered to pay $933,500 in forfeiture.
The SEC has also filed a parallel civil action against Stow, which remains ongoing. In a statement, the regulator said: "Far too often, veterans and seniors who depend on their investments for retirement income are targeted by fraudulent schemes… As alleged in our complaint, Stow took advantage of these seniors, abusing his access to their brokerage accounts to generate income for himself."
Penny Stock Losses Lead to Rare Punitive Damages Against Raymond James
A group of 20 Raymond James customers in Jackson, Mississippi suffered more than $800,000 in cumulative losses on their investments in CanWest Petroleum Co. and Ridgeway Petroleum, Inc. penny stocks, according to a 2019 FINRA award in their favor. Their complaint, filed against both Raymond James and its former branch manager Logan Phillips, alleged the investment recommendations were unsuitable and grossly negligent. In what AdvisorHub described as a "rare" move, the FINRA arbitration panel awarded not only compensatory damages but also punitive damages, which "represent findings of fraud under Mississippi law." The total award exceeded $1.79 million.
The customers' complaint, filed in 2017, followed a similar complaint against Raymond James and Logan Phillips filed in 2014, alleging fraudulent penny stock transactions and that the branch manager failed to supervise the conduct of an adviser who misappropriated the claimants' funds. A FINRA panel found in favor of the claimants in this matter too, issuing an award of more than $700,000.
Complaint: Unsuitable Annuity Switches Lead To Million Dollar Customer Award
In 2011 FINRA granted what was then described as "the largest award ever against" Raymond James Financial Services, a total sum of $1,791,547. The underlying complaint was filed by an 87-year-old Texas investor, Bill Tyler, who alleged that Raymond James representative Daul Davis recommended he liquidate his bond portfolio and use the proceeds to buy "high commission paying variable annuities and life insurance," according to a report by Think Advisor.
After the couple followed the representative's advice, Davis conducted an annuity switch that came with a substantial surrender fee while generating a large commission. In addition to conducting the annuity switch, Think Advisor reported, Davis selected Tyler's son (rather than Tyler) as the recipient of the new annuity, generating "more than double the commission" than Raymond James and Davis would have received had they selected Tyler himself: the annuity issuer offered a 3.25 commission for annuitants 81 years of age or older, and a 7.5% commission for annuitants younger than 81. Tyler was 81 when Davis conducted the annuity switch.
FINRA's findings ultimately stated that Raymond James sold unsuitable investments and failed in its supervisory duties. Raymond James appealed the award—an unusual move, according to Tyler's attorney—but its effort was dismissed by a Texas judge.
UITs, Advisory Fees Cost Raymond James Clients Millions
The Securities and Exchange Commission hit Raymond James with a $15 million penalty over improper advisory fees on inactive client accounts and excessive commissions on unit investment trust products. According to the regulator's order, Raymond James failed to conduct "promised advisory reviews of advisory accounts that had no trading activity for at least one year," resulting in failures to determine whether it was suitable to continue charging fees on fee-based accounts. The firm additionally caused certain customers to overpay fees by assigning incorrect pricing data to some clients' UIT positions, the SEC alleged, and recommended UIT switches without determining whether they were suitable for the customers.
The SEC ordered Raymond James to pay $12 million in disgorgement and a penalty of $3 million. In a statement about the action, an SEC enforcement chief said, "Investment advisers and broker-dealers have on-going obligations to their clients and customers. Raymond James' failures cost their advisory clients and brokerage customers millions that will be repaid as part of this settlement."
Raymond James In The News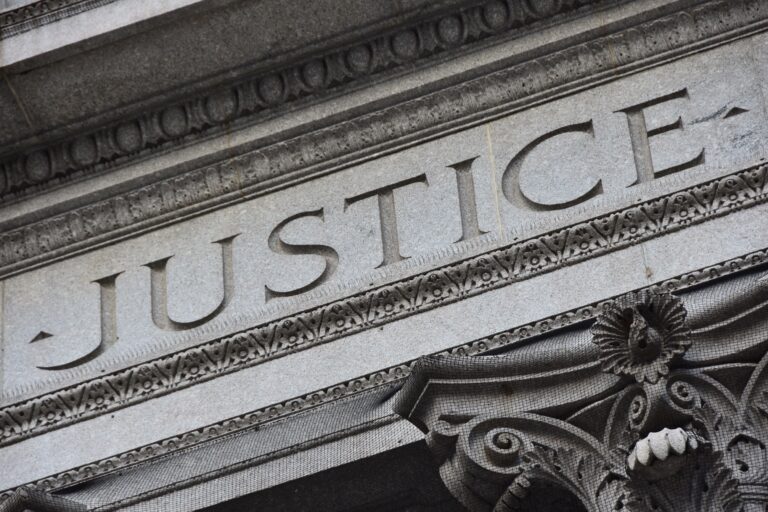 Andrew Kubicsko (CRD# 861670), a broker registered with Raymond James & Associates, recommended an unsuitable investment in Thornburg Limited Term Municipal Fund, as alleged by
Read More »
Have a Complaint Against Raymond James?