Howell "Gregg" Ferguson: Forgery Allegations Against Bellville Broker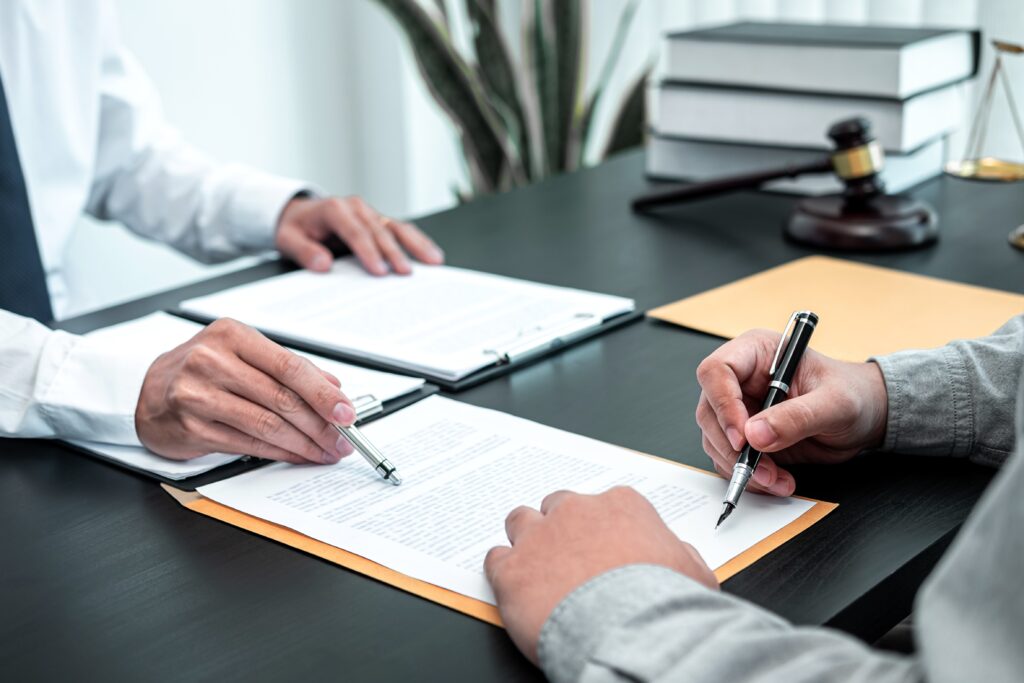 Former LPL Financial broker Gregg Ferguson (CRD# 4400990) allegedly forged his customer's signature, according to a recent enforcement action against him. According to his Financial Industry Regulatory Authority (FINRA) BrokerCheck report, accessed on April 6, 2022, the Bellville, Texas-based representative was suspended from acting as a broker.
Copy of FINRA Fine Involving Howell Ferguson
FINRA: Ferguson Forged Customer Signature on Two Documents
According to a Letter of Acceptance, Waiver, and Consent (No. 2020065572901) issued in February 2022, Mr. Ferguson forged a customer's signature when he signed the individual's name on two documents. The documents in question were forms requesting "required minimum distributions from two annuities the customers owned to a bank account owned by the customer, in order to meet the 2019 deadline for the customer's annual required minimum distributions."
FINRA's findings state that Mr. Ferguson signed the client's name without the client's permission, then caused the forms' submission to the variable annuity issuers. FINRA explains that these actions constituted violations of FINRA Rule 2010. This rule requires FINRA-associated persons to "observe high standards of commercial honor and just and equitable principles of trade" as they conduct securities business.
FINRA's findings state further that Mr. Ferguson made false written statements to FINRA during the course of FINRA's inquiry into the matter. One of these allegedly false statements was a "false denial that he had signed the customer's name on the forms,' per the AWC Letter. He allegedly "recanted his false statements" eight months later, after the regulator "obtained" his 2019 emails concerning the forms and requested information about the emails. He admitted at this point "that he had signed the customer's name without her permission," according to FINRA, which concluded that these actions constituted violations of FINRA Rule 2010 and FINRA Rule 8210. That latter rule forbids FINRA-associated members from failing to provide information or testimony to FINRA requests for information under the rule.
In connection with these findings, FINRA fined Mr. Ferguson $10,000 and suspended him from associating with any FINRA member firm in any capacity for two years.
April 2022: Pending Customer Complaints
In addition to the above-described sanction, Mr. Ferguson's BrokerCheck report also lists a pending customer dispute. In November 2021 a party of customers filed a complaint alleging the recommendation of unsuitable alternative investments. The customers seek damages of $58,000 in the pending complaint.
Howell "Gregg" Ferguson Based in Bellville, Texas
Gregg Ferguson started working at LPL Financial in Bellville, Texas in 2010. He remained at the firm until 2020. Before he joined LPL, he worked at firms like UVest Financial Services, DFC Investor Services, and Edward Jones. More information about his securities industry career, including his recent suspension, is available via his FINRA-maintained BrokerCheck report. (The above-referenced information was accessed on April 6, 2022.)
Ferguson Clients May Have Recovery Options
Current or former clients of Gregg Ferguson with complaints about their investments may be able to file a FINRA arbitration claim to recover losses. Contact MDF Law if you were unaware of the significant risks associated with your investments, losing money you couldn't afford to lose. Our clients only pay a fee if they win their case, and our attorneys are currently offering free consultations nationwide. Call 800-767-8040 to discuss your case today.