Horizon Private Equity: The Case for Individual FINRA Arbitrations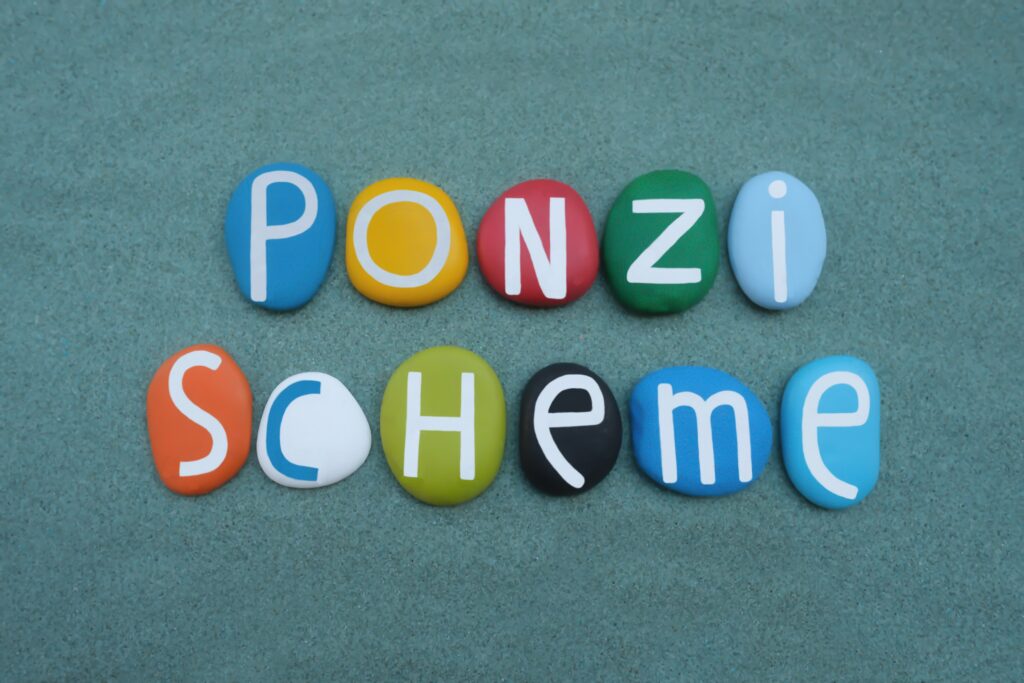 In August 2021, the Securities and Exchange Commission filed a complaint and an emergency motion for an asset freeze against John Woods, Southport Capital and Horizon Private Equity Fund. In that complaint, the SEC alleged that John Woods and other employees at Southport Capital operated Horizon Private Equity as a ponzi scheme. The Court in that case recently appointed a receiver whose job it will be to collect and distribute assets to investors. We are not the receiver. We are a New York based law firm that is interested in representing investors in claims against a New York based brokerage company named Oppenheimer & Co. Why Oppenheimer?
Fast Facts About Oppenheimer's Alleged Role in the Horizon Ponzi Scheme
John Woods was a licensed securities sales person at Oppenheimer when he purchased Southport Capital and began operating Horizon as a ponzi scheme.
Oppenheimer knew or should have known of Woods involvement in both Horizon and Southport when he was terminated. Oppenheimer never warned investors.
Investors may still be able to pursue arbitration cases against Oppenheimer even if they were not customers of its brokerage firm.
There have been no legal or factual findings of liability against Oppenheimer, John Woods, Southport Capital or Horizon Private Equity. This information is based solely on allegations. The SEC's case against Woods does not name Oppenheimer as a party and no governmental charges have been brought against them.
A massive Ponzi scheme operated by Georgia resident John Woods through his investment advisory firm Southport Capital raised more than $110 million from at least 400 investors, including many retirees, according to charges by the Securities and Exchange Commission.
In a complaint filed in August, the regulator alleges that Woods, Southport Capital, and other investment advisers affiliated with Southport Capital sold membership units in Horizon Private Equity III LLC, an investment fund controlled by Woods. They allegedly marketed the investments as safe products that came with a fixed rate of return, assuring investors they "could get their principal back without penalty after a short waiting period." The SEC describes these promises as false and misleading, because Horizon "did not earn any significant profits from legitimate investments," and the "returns" investors received were in fact money invested by new customers.
SEC v. John Woods
Inadequate Disclosures and False Promises
Woods allegedly purchased Southport Capital from its previous owners in 2008, but did not disclose his ownership of the firm (or his involvement in Horizon) to the investment adviser firm he was registered with at the time, Oppenheimer & Company. His brother, Jim Woods, joined Southport Capital as "Chief Investment Manager," but the SEC alleges that John Woods 'was in charge behind the scenes the entire time." The pair of brothers solicited their clients at Southport Capital to invest in Horizon; they also solicited customers at Oppenheimer, which John Woods was still registered with. When Oppenheimer "became concerned that Woods was involved in an undisclosed outside business activity" in 2016, it asked him to resign. He did so, but failed to disclose his ownership of Southport Capital to the SEC until late 2018.
As part of the Ponzi scheme, the SEC alleges, Southport Capital advisers persuaded customers to sell existing investments and use the proceeds to invest in Horizon Private Equity, even promising some investors that the firm would cover any early redemption fees for the terminated investments. Andrew Himmler, a financial advisor who sold his company to Southport in 2014, corroborated this allegation in an interview with The Chattanoogan. "Shortly after the sale, I learned that John Woods and other Southport personnel were contacting my former clients who owned annuities, describing the annuities as 'junk,' and encouraging the clients to cash out the annuities and purchase interests in Horizon Private Equity," he said. "In conjunction with those efforts, John Woods and others at Southport… told clients that Horizon would not take any fees until any penalties resulting from the investors' early termination of the annuities were made up."
According to The Chattanoogan, Himmler said he became suspicious of the Horizon investments after asking for more information. "Although the investment sounded good on its face, I asked for more details, including a private placement memorandum and a listing of the underlying assets in which Horizon was invested," he said. "John Woods, Jim Woods, and Mike Mooney became very confrontational when I told them I did not feel comfortable recommending the Horizon investment to clients without seeing a listing of fund assets. In response, they told me that all I needed to know was that the investment had a guaranteed six percent return and that clients could get their money back in 30 days."
$110 Million Owed, $16 Million On Hand
Southport Capital advisers who successfully solicited investments in Horizon earned "significant compensation" from the fund, according to the SEC, in addition to their routine compensation. The firm maintained account statements tracking how much interest each investor was owed, paying earlier investors' interest payments with newly invested funds. The SEC said that due to the size of the scheme, and the length it had been in operation, the regulator had not yet ascertained its scope—but that as of July 2021, "Horizon owed investors more than $110 million in principal" and had less than $16 million in liquid assets.
According to the SEC and The Chattanoogan, John Woods and Southport Capital took extensive steps to conceal the Ponzi scheme. When Oppenheimer & Company began looking into Woods' involvement with Southport in 2015, Woods allegedly asked Andrew Himmler not to cooperate with its investigation. When the SEC contacted Woods during an examination of Southport Capital, he allegedly failed to accurately disclose his "involvement in and control over Horizon" to the regulator.
Bruce Goldstein, a former Southport money manager who told The Chattanoogan that he resigned over his suspicions about Horizon, said he observed employees "shredding documents related to Horizon Private Equity on a regular basis, which seemed different than Southport's normal record-keeping practices." When Goldstein asked one of those employees about Horizon—which he couldn't find any disclosures about on the SEC's website—the employee told him to speak to John Woods. "I subsequently overheard [the employee] speaking to someone in a hushed tone, informing whoever was on the call that I was asking about Horizon," he told The Chattanoogan. "She then asked the other person what I should be told."
List of John Woods' Assets – Filed on September 21, 2021
"Woods and Southport Preyed Upon Their Clients' Fears"
In August 2021 the SEC obtained an emergency asset freeze against John Woods and Horizon Private Equity. Woods, Southport, and Horizon have been charged with fraud in the case, which remains ongoing. In a statement about the SEC's allegations, the Director of its Atlanta Regional Office said: "Investors felt comfortable investing in Horizon in large part because of their relationships with advisers at Southport. As alleged in the complaint, Woods and Southport preyed upon their clients' fears of losing their hard-earned savings and convinced them to place millions of dollars into a Ponzi scheme by falsely promising them a safe investment with steady returns."
Did You Lose Money with John Woods?