IRS Hires Additional 200 Attorneys to Prosecute Syndicated Conservation Easement Investors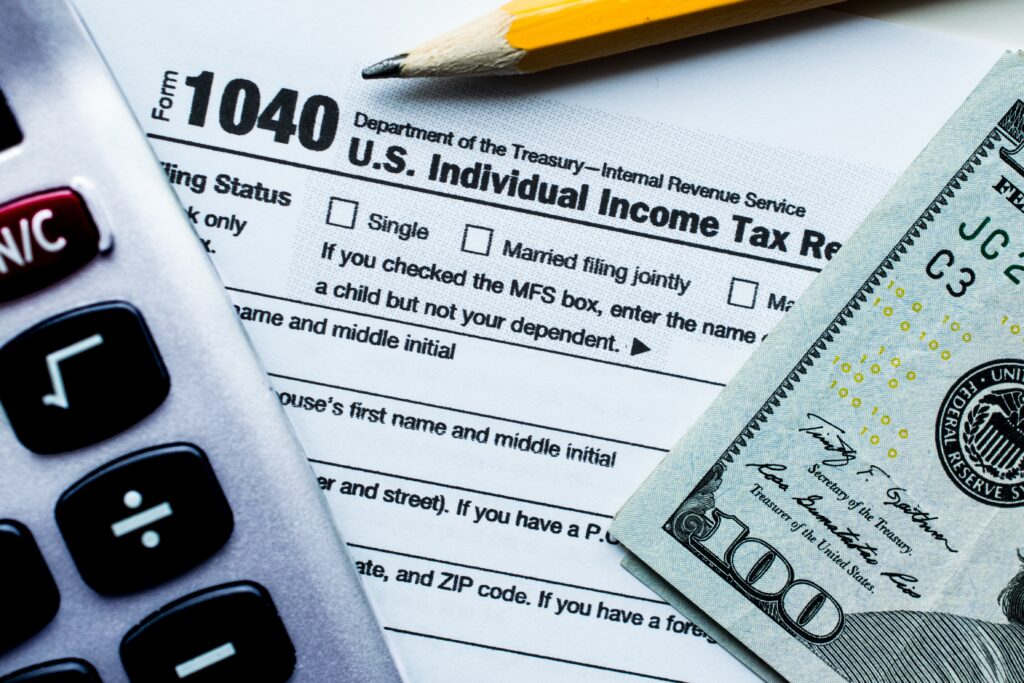 On January 21, 2022, the IRS posted an announcement that it was seeking to hire up to 200 attorneys to prosecute fraudulent syndicated conservation easement, or SCET, deals. The IRS's announcement comes after a series of aggressive actions by attorneys at the U.S. Department of Justice. These actions include the high-profile indictments of CPAs. In the job posting, IRS Commissioner Chuck Rettig is quoted as saying "bogus syndicated conservation easement transactions undermine the public's trust in private land conservation and defraud the government."
Problems with Fraudulent Syndicated Conservation Easements Transactions
SCETs, or syndicated conservation easements, are private placement investments in passthrough entities (an LLC or partnership), which "return" profits to investors in the form of tax savings from charitable contributions to land easements. The deductions that the investor receives serves as the return on investment. The major problem with these transactions is that the claimed donation value is often four to ten times the price paid for the land. The IRS and the US Attorneys' office have expressed concern as to whether syndicated conservation easements are legitimate at all. Here are the major risks of syndicated conservation easements:
The IRS has publicly stated that it will audit, or is actively auditing, the majority of SCETs
In order to qualify for a tax benefit, the syndicated conservation easement must involve a bona fide investment in real estate. SCETs that are pitched only to generate a tax benefit may be unlawful.
Appraisals for syndicated conservation easements are often inflated. When these values are substantially different than state and local real estate tax valuations, investors may have a major problem.
In addition to the issues with the IRS, investors should be aware of internal conflicts of interest between sponsors, consultants, land developers, financial advisors and brokers.
June 2020 IRS Mails Offers of Settlement to Some Syndicated Conservation Easement Investors
On June 25, 2020, the IRS announced that it was mailing offers of settlement to investors in SCET transactions. The terms of the offer are terrible news for impacted investors. According to the offer:
The deduction for the syndicated conservation easement must be disallowed in full.
The investor must pay the full amount of tax, penalties and interest due.
"investors" can pay a reduced penalty of 10-20%, but those who provided services to the syndicate must pay the full penalty of 40%. Investors can also deduct the cost of acquiring the partnership.
June 2021 Syndicated Conservation Easement Fraud Indictment by US Attorney
On June 9, 2021, the United States attorneys' office announced the indictment of Georgia CPA Herbert E. Lewis for his alleged involvement in fraudulent syndicated conservation easement deals. According to the indictment (a copy of which is below), CPA Herbert Lewis allegedly conspired to promote large fraudulent tax deductions through overstated syndicated conservation easement transactions. Here are the key allegations in the case:
The indictment covers a period of time between 2014 and 2019. The indictment relates to twelve syndicated conservation easements that were sold by Lewis.
The indictment also refers to Stein Agee, Lewis's partner, as a co-conspirator.
The syndicated conservation easements were all based on artificially inflated valuations.
Clients were promised tax savings that could not be known at the time they committed to the transactions.
Final appraised values always substantially exceeded the amount the shelter paid to purchase the property.
In some instances, CPA Herbert Lewis allegedly advised clients to backdate checks and subscription agreements.
Syndicated Conservation Easements Listed in US Attorney's Indictment
Several syndicated conservation easements are listed in the indictment of Herbert Lewis. Here is a list of the syndicated conservation easements from the US Attorney's indictment of Georgia CPA Herbert Lewis:
Inland Capital Investment Fund 2014
Southern Appalachian Investment Fund 2014
Inland Capital Appalachian Fund 2015, LLC
Inland Capital Property Fund 2015, LLC
Coastal Properties Holdings, LLC
Inland Capital Sierra Holdings, LLC
Community Investment Partnership
Open Vista Holdings
Coastal Community Partners, LLC
Mountaintop Vista Holdings, LLC
Eastern Sierra Holdings, LLC
Southeast Property Acquisitions, LLC
Syndicated Easements Offered by EcoVest Capital
In addition to the syndicated conservation easements listed in the U.S. Attorney's indictment, EcoVest Capital was also a large issuer of SCET. According to records filed with the Securities and Exchange Commission and FINRA, the following brokers and financial advisors were eligible to receive commissions for deals that were syndicated by EcoVest Capital:
| | | |
| --- | --- | --- |
| Advisor/Broker | CRD | Member Firm (When Sold) |
| Russell Blum | 1276754 | International Assets Advisory, LLC |
| Jay Salamone | 3240435 | G.A. Repple & Company |
| David Reiss | 6591492 | International Assets Advisory, LLC |
| Bradley Curtis | 5422029 | JRL Capital Advisors |
| Warren Prehmus | 1875927 | The Strategic Financial Alliance, Inc. |
| Bryan Hakola | 4161289 | Concorde Investment Services |
| Chad Edwards | 5437543 | The Strategic Financial Alliance, Inc. |
| Jason Griggs | 4795395 | Arkadios Capital |
| Darren Oglesby | 2480135 | Money Concepts Capital |
| Assaf Pinchas | 2618726 | The Strategic Financial Alliance, Inc. |
| Damian Dering | 2854253 | Concorde Investment Services |
| Jim Howard | 706326 | International Assets Advisory |
| Brett Dysart | 5629988 | The Strategic Financial Alliance, Inc. |
| David McInnis | 4399381 | Arkadios Capital |
| Eric Hornyak | 3021265 | Aurora Securities |
| David Curry | 4506561 | Arkadios Capital |
| Shawn Williamson | 2829022 | The Strategic Financial Alliance, Inc. |
| Nathan Oltmans | 5421975 | The Strategic Financial Alliance, Inc. |
| Bryan Repple | 3200280 | G.A. Repple & Company |
| Michael Baker | 4037933 | United Planners of America |
Next Steps if You Paid Penalties for your "Investment"
If you were forced to pay significant IRS penalties due to the "investment" you made in a syndicated conservation easement, you may be eligible to seek money damages against the parties who marketed the investment to you. Contact our attorneys at 800-767-8040 for a free and confidential consultation or complete the form below. We work on contingency and will not earn a fee unless we can collect for our clients.