Simon Joseph Former Truist Broker Accused of Unauthorized Trades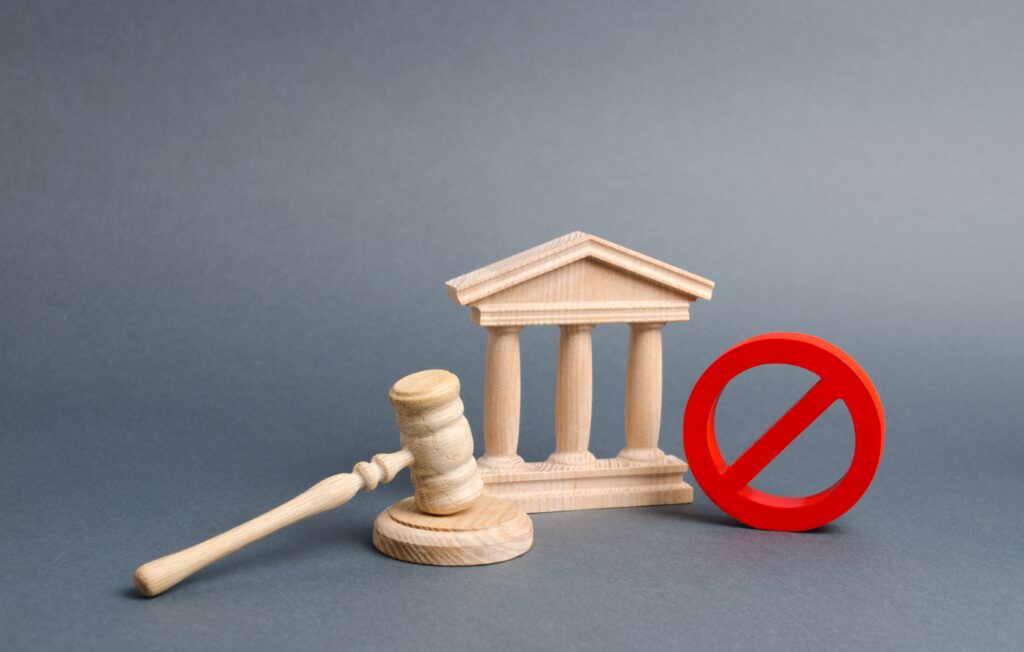 Simon Joseph (CRD# 5602157), a broker registered with Momentum Independent Network, is involved in a dispute he made unauthorized trades, according to his Financial Industry Regulatory Authority (FINRA) BrokerCheck report. This record, accessed on June 22, 2023, notes that the Richmond-based financial professional resigned from Truist Investment Services over alleged misconduct.
Complaints Involving Simon Joseph Allege Unauthorized Trading
In May 2023 a customer lodged a dispute detailing allegations that Mr. Joseph made unauthorized trades in a managed account. According to the dispute, these allegedly unauthorized trades caused significant losses. The dispute, which remains pending, seeks damages of at least $5,000. Its allegations are similar to those made in a dispute lodged in 2016, which alleged unauthorized trading and settled for $70,000.
Joseph Resigned from Truist over Alleged Rule Violations
Though Mr. Joseph is currently a broker registered with Momentum Independent Network, he was formerly registered with Truist Investment Services. In March 2022 he submitted his voluntary resignation from that firm. According to a disclosure on his BrokerCheck record, his resignation stemmed from allegations that he made misrepresentations regarding his use of loan proceeds from his "personal securities-backed line of credit," as well as allegations relating to "compensation for an outside business activity" that the firm approved "under the condition he would not be compensated." As background, FINRA rules generally forbid brokers from participating in outside business activities except in a manner specified by their firm's policies and procedures.
FINRA Sanction Alleged Improper Discretion Use
In October 2019, FINRA filed an enforcement action against Mr. Joseph. As disclosed on his BrokerCheck report, the sanction stemmed from allegations, inter alia, that he exercised discretion in client accounts without written authorization from the clients or his member firm's approval. He did not admit to or deny FINRA's findings, but he did consent to a 30-day suspension and a $10,000 fine.
Understanding Discretionary Trading
When a broker executes trades in a customer's account without first consulting with the customer, this is referred to as discretionary trading. Generally speaking, brokers are only permitted to execute discretionary trades with written authorization from the customer and approval from their member firm. Conducting discretionary trades outside these parameters is considered a violation of FINRA rules.
FINRA: Simon Joseph Based in Richmond, Virginia
Simon Joseph joined Momentum Independent Network's branch office in Richmond, Virginia in March 2022. Before joining the firm, he was registered as a broker with Truist Investment Services in Alexandria, Virginia from 2021 until his resignation in 2022. His employment history also includes tenures at firms including BB&T Securities, Morgan Stanley, and AXA Advisors. With 14 years of experience as a securities industry professional, he has passed two state securities law exams and three general industry/products exams.
Call MDF Law about Your Case Today
Have you suffered losses investing with Simon Joseph? Were your accounts traded without your permission, or were the risks of your investments not fully explained? You may be able to seek recourse by filing a FINRA arbitration claim. Call MDF Law at 800-767-8040 to discuss your case with our team of seasoned investment fraud attorneys. MDF Law takes cases on a contingency basis, meaning you only pay a fee if you win. Your time to file a claim may be limited, so please call today.