Broker Sean Casterline Suspended Over Senior Living Investments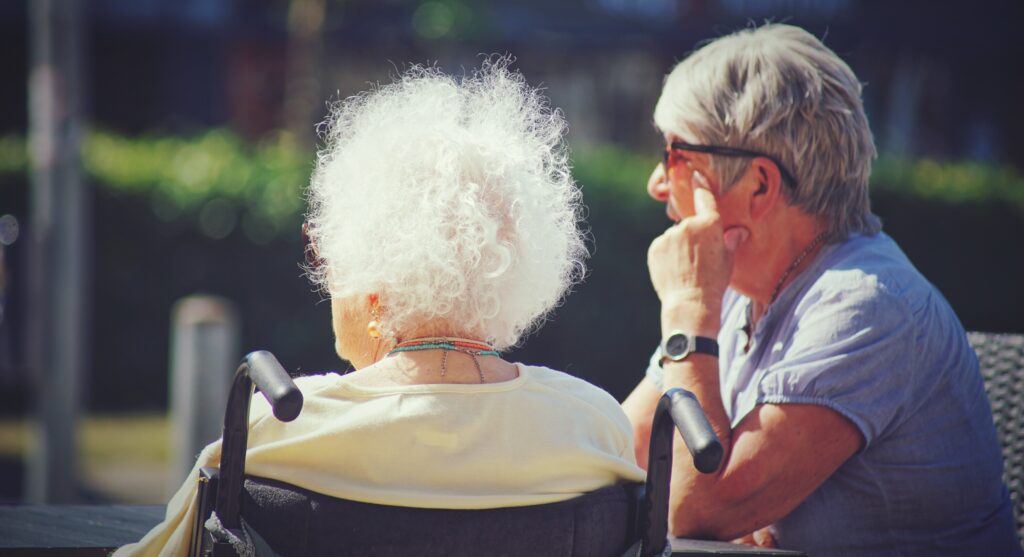 Sean Casterline (CRD# 2212919) was recently suspended by the Financial Industry Regulatory Authority (FINRA) after it found he engaged in unapproved private securities transactions. According to his FINRA-maintained BrokerCheck report, accessed on February 3, 2022, he was most recently registered with Delta Securities Company in Maitland, Florida.
Here is a summary of the allegations:
An investor is seeking $175,000 in damages in connection with losses incurred in Tuscan Gardens Growth and Income Fund.
FINRA suspended Seam Casterline for soliciting the sale of $1.5 million in investments in "senior living facilities."
Investors in Tuscan Gardens Growth and Income or any other senior facility recommended by Casterline may be able to recover their losses and should contact our office.
FINRA Suspension
Casterline Allegedly Engaged in Unapproved Private Securities Transactions
FINRA sanctioned Mr. Casterline in December 2021, issuing a Letter of Acceptance, Waiver and Consent outlining its allegations against him. According to the letter, he engaged in private securities transactions when he solicited the sale to 20 investors of about $1.5 million in securities "without providing prior notice to his firm," Delta Securities Company. FINRA states that he had disclosed to the firm previously that he was involved in an outside business activity in which he served "as the Managing Director of Private Equity for an entity that was raising capital to develop and operate senior living facilities." Following his registration with the firm, he entered into two signed agreements with it under which he was forbidden from engaging in private securities transactions until FINRA approved the firm's ownership change, "through which Casterline would become the indirect owner of the firm."
Despite this prohibition, Mr. Casterline allegedly engaged in private securities transactions from May 2018 until June 2019, before FINRA approved the firm's new ownership. As part of the transactions, he allegedly reached out to potential investors, told them about the opportunity to invest in the offering, sent them various offering materials, discussed the proposed investment with them, "and facilitated the sale of approximately $1.5 million of the membership units to 20 investors." As compensation for his referrals, FINRA states, he received $116,325 from the offering's issuer. FINRA alleges that while Delta Securities was aware of his outside business activity with the issuer, Mr. Casterline neither provided it prior written notice of his engagement in the securities transactions nor received its written approval for such. FINRA concluded that his participation in the transactions "was outside the regular course and scope of his employment with Delta Securities," of which he became indirect sole owner in June 2019.
In connection with these findings, FINRA suspended Mr. Casterline from associating with any FINRA member firm for 18 months. It also ordered him to pay a fine of $5,000 and disgorgement of $116,325 plus interest.
Customer Seeks $175,000 over Tuscan Gardens Growth and Income Fund
Mr. Casterline's BrokerCheck report describes one pending customer complaint involving him according to FINRA. Filed in 2021, it alleges that he engaged in unspecified misconduct connected with the sale of securities in Tuscan Gardens Growth and Income Fund, LLC, incurring losses. The customer alleges damages of $175,000 in this complaint, which remains pending and whose allegations have not been proven.
Sean Casterline Denies Allegations
In the pending complaint's disclosure, both Delta Securities Company and Mr. Casterline "deny any wrongdoing" and state their intention to "vigorously defend this action and pursue a counterclaim" against the customer "for his misappropriation of and failure to account for funds that Mr. Casterline invested with him." His BrokerCheck report does not provide any additional context about the underlying circumstances behind this complaint, though it does not that Tuscan Gardens Senior Living is the senior living business for which he served as Managing Director of Private Equity.
FINRA: Casterline Currently Based in Maitland, Florida
Mr. Casterline began his career as a broker in 1992, when he joined FN Wolf & Company. He left the firm later that year, becoming a broker at Delta First Financial in Altamonte Springs, Florida. Over the course of his career, he worked at firms including FAS Wealth Management Services, Sterne Agee Financial Services, and Delta Securities Company, formerly known as Maitland Securities. He has passed various securities industry examinations, including Series 63, Series 65, and Series 7. He is currently under suspension and is not registered with any FINRA member firm; he is, however, still registered as an investment adviser with Delta Advisory Group in Maitland.
For more information about his employment history, including the FINRA action against him, visit his FINRA-maintained BrokerCheck report. (The above-referenced information was accessed on February 3, 2022).
Did You Lose Money in Tuscan Gardens Growth Fund?
Have you lost money investing with Sean Casterline or Tuscan Gardens Growth Fund? The seasoned attorneys at MDF Law have decades of experience vigorously defending the victims of broker fraud, recovering more than $100 million for their clients. We take all cases on contingency—no recovery, no fee—and offer free consultations nationwide. Your time to file a claim may be limited, so please call 800-767-8040 today to speak to an attorney for free.