Complaints Against Centaurus Financial
We are investigating customer complaints against financial advisors associated with Centaurus Financial. Our law firm has experience handing complaints related to non-traded REITs, ponzi schemes, variable annuities, private investments and securities fraud. If you or someone you know has a complaint against Centaurus Financial, please contact us at (800) 767-8040 for a free and confidential attorney consultation.
SEC Complaint Regarding Mutual Fund Fees
In 2018 the Securities and Exchange Commission announced its Share Class Selection Disclosure Initiative, in which it invited investment adviser firms to self-report instances in which they violated securities law by failing to adequately disclose certain conflicts of interest. The initiative specifically targeted instances in which firms placed their clients in mutual fund share classes for which the firms received certain fees, even though the customers could have invested in lower-cost mutual fund share classes. Firms who promptly self-reported such violations and compensated their customers would be spared monetary penalties by the SEC. By March 2019, more than 79 investment adviser firms had self-reported their own violations.
One firm that declined to voluntarily participate in the initiative was Centaurus Financial, a broker-dealer and investment adviser based in California. According to an SEC order issued in June 2021, Centaurus Financial made inadequate disclosures to customers about the fees it received from their mutual fund investments, making it eligible to avoid civil penalties if it self-reported its own violations. The SEC also found that the firm breached its "duty to seek best execution" when it caused clients to invest in mutual fund share classes that came with 12b-1 fees even though more favorable share classes were available. The regulator ordered Centaurus to pay a civil penalty of $250,000, plus $907,377 in disgorgement and $124,019 in interest. The firm did not admit or deny the SEC's findings.
This sanction represents one of the more recent cases of Centaurus Financial (or its representatives) misleading investors, but it is not the only case. In fact, the firm's customers have been suffering at the hands of their trusted financial professionals for many years, in some instances losing their savings and even their homes.
Complaint: Centaurus Advisor Raises Almost $1 Million in Fraudulent Offerings
Former Centaurus Financial broker Patric Ken Baccam fraudulently told investors he would use their funds to flip real estate products for a profit, raising about $963,000 by selling unsecured promissory notes to his customers and family members, according to SEC charges filed in 2017. Baccam, also known as Khanh Sengpraseuth, instead used his investors' funds to pay interest to earlier investors, so as to "give investors the appearance that his real estate venture was profitable and induce further investment." Though he was a representative of Centaurus Financial at the time, according to the SEC, he did not disclose these offerings and sales to the firm.
The promissory notes were issued by a real estate company, Moret Group, operated by someone the SEC described as "an acquaintance of Baccam." In return for offering and selling the Moret Group promissory notes, the company offered Baccam "a 10 percent commission on all money he raised." He later "decided to raise money for his own business, ostensibly to flip real estate, despite lacking any experience in that area." As part of this venture, he issued promissory notes through the PR Group, a "fictitious entity," then through other companies he registered for the "fraudulent scheme." He eventually raised hundreds of thousands of dollars through these ventures, but "made little effort to conduct a legitimate real estate venture that might produce returns for investors," per SEC charges. In one instance, he purchased a property, renovated it, and "sold it to his niece at a significant loss," using investor funds to pay her mortgage while living in the property with his family.
As this instance shows, Baccam used investor funds for more than real estate investments and interest payments to earlier investors. According to the SEC, he also directed more than $200,000 in investor funds toward his own salary, and spent as much as $80,000 "for personal expenses such as food and service for his car." All the while, he falsely assured investors their investments were "virtually risk free," and would enjoy returns of "seven to 15.6 percent annually." The SEC charged that either Baccam knew this promise was not true or was reckless in not knowing it was false.
As AdvisorHub reported, Baccam eventually left Centaurus Financial and continued selling unsecured promissory notes as an unregistered broker. In 2018 he was barred by the SEC from associating with any broker, dealer, or investment adviser; the SEC also ordered him to pay $203,756 in disgorgement. Financial Industry Regulatory Authority records show three customer complaints against him over the promissory note offerings, settling for $30,000, $25,000, and $90,000.
Complaint: Centaurus Rep's Ponzi Scheme Bilks Investors of $10 Million
Former Centaurus Financial representative Michael McCready orchestrated a Ponzi scheme that took in more than $10 million from 25 investors, according to a plea agreement he reached with prosecutors in 2009. The Beverly Hills-based broker solicited customers who were largely entertainment industry professionals, many of whom "considered themselves friends of McCready," per a Los Angeles Times report. He admitted telling them he would invest their funds in "stocks, bonds, mutual funds and annuities" and other products he represented as "safe, legitimate and profitable." Instead, he spent their money on personal expenses like "cars, girlfriends and a trip to the Super Bowl." In classic Ponzi fashion, he used investors' funds to pay back other customers, concealing his activities by fabricating account statements he distributed to clients.
According to the FBI, McCready operated his scheme from 2004 until 2009, marketing his services in part "by conducting financial seminars at hotels and restaurants." At one point he even used the funds invested by his victims "to finance the production of a motion picture" he wrote—the 2006 film A Price to Pay. When his scam fell apart, his victims suffered the losses of their savings and homes. "He's a thief—a big thief—but just a thief," said United States District Judge George H. King at a hearing in which McCready was sentenced to nine years in federal prison.
In 2009, a group of McCready's victims filed a lawsuit against Centaurus Financial, alleging the firm failed in its supervisory duties to detect and prevent McCready's crimes. They alleged that rather than reviewing his activities, the firm was "motivated by profits, the acquisition of investment clients, and the opportunity to line its own pockets." Law360 reported in 2014 that they eventually reached a "confidential settlement" with the firm.
Centaurus Financial In The News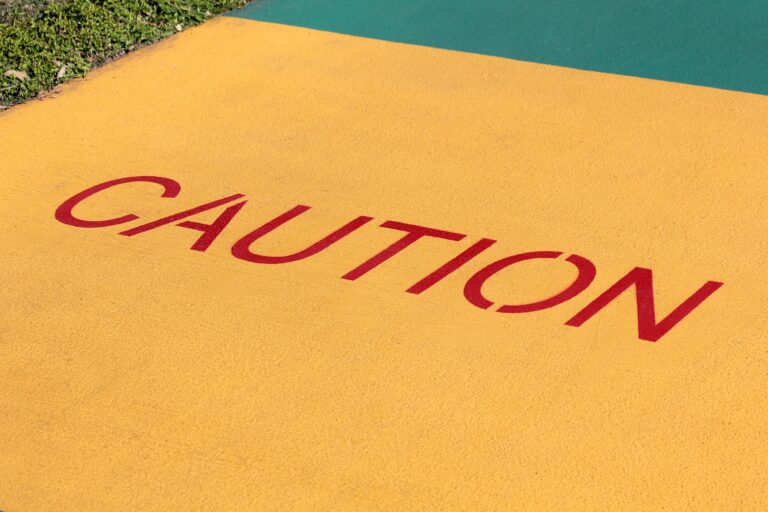 Bill Burks (CRD# 2944992), a broker registered with Centaurus Financial and doing business as Burks Financial Group, is embroiled in investor disputes alleging he recommended
Read More »
Do You Have a Complaint Against Centaurus Financial?