Patrick Cavanagh Suspended over 6-Figure Arbitration Award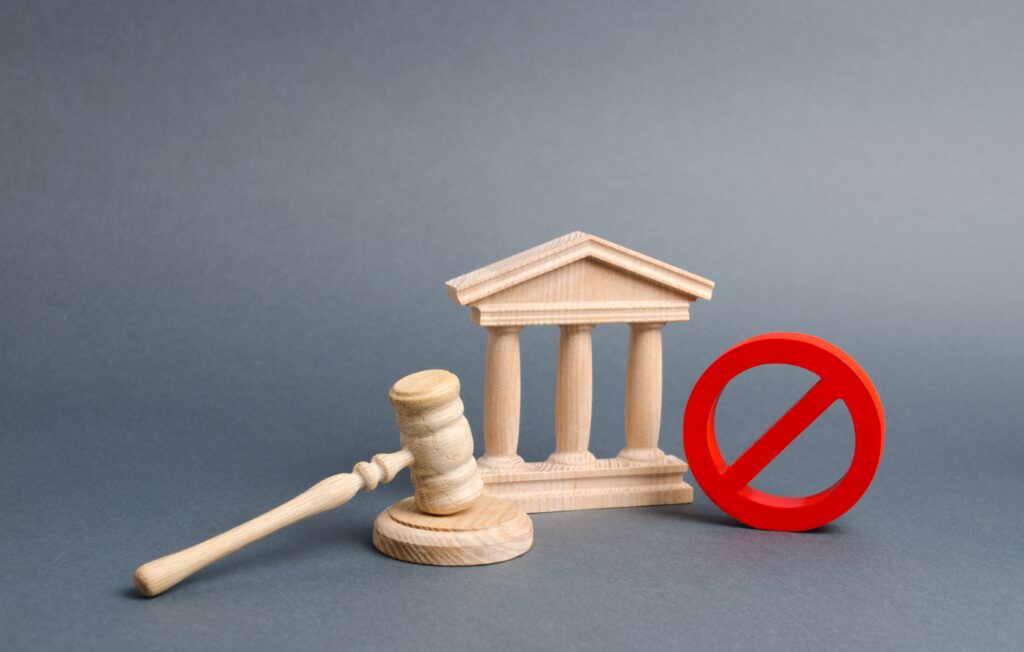 Patrick Cavanagh (CRD# 5186630), formerly a broker registered with Spartan Capital Securities, failed to comply with an arbitration award, according to a recent Financial Industry Regulatory Authority (FINRA) suspension. MDF Law is investigating the former New York City broker for allegations of similar conduct. Investors with complaints should contact us as soon as possible.
FINRA Suspends Cavanagh over Failure to Comply
On September 12, 2023, FINRA initiated an enforcement action against Mr. Cavanagh, according to his BrokerCheck record, accessed on October 23, 2023. The regulator suspended him over allegations that he failed to comply with an arbitration award or to satisfactorily respond to a request for the status of compliance. Pursuant to FINRA rules, his suspension will continue until the required payment is made or discharged.
Sanction Stems from Churning, Suitability Allegations
The FINRA sanction against Mr. Cavanagh stems from an investor dispute filed on December 1, 2023, against him and multiple other respondents. The dispute listed allegations of churning, quantitative unsuitability, breach of fiduciary duty, negligent misrepresentations and omissions, failure to uphold high standards of commercial honor, and unauthorized trading. A FINRA arbitration panel found Mr. Cavanagh liable for $272,813.74 in damages.
Patrick Cavanagh Denies Investor Dispute
Mr. Cavanagh "vehemently" denied the above-described allegations in a "Broker Comment" included in his BrokerCheck record. "The client was aware of any risk involved, commission charged and was a sophisticated investor willing to take risk," he asserted. "There are approximately 13 claimants of which all alleged the same exact allegations against the various respondents which is factually impossible and clearly erroneous."
What Is Quantitative Suitability?
The dispute involving Mr. Cavanagh refers to FINRA's suitability rule. As FINRA explains, this requires brokers to "have a reasonable basis to believe" that their investment recommendations are aligned with a customer's objectives and circumstances. The quantitative suitability standard is a part of the rule concerning brokers with actual or de facto control over a client's account. It requires them to have a reasonable basis to believe that a series of transactions is not excessive or unsuitable. "Brokers must have a firm understanding of both the product and the customer, according to Rule 2111," FINRA clarifies. "The lack of such an understanding itself violates the suitability rule."
FINRA: Cavanagh Last Based in NYC
Patrick Cavanagh registered with National Securities Corporation in 2006, starting his career as a broker. Over the following years, he went on to work at firms like John Thomas Financial, National Securities Corporation, and Spartan Capital Securities. He registered with Spartan from 2019 until 2022, working out of its office in New York City. He is now suspended from acting as a broker. With 11 years of experience under his belt, he has completed three industry exams, including the Series 63 and the Series 7.
Cavanagh Clients May Have Recovery Options
Current or former clients of Patrick Cavanagh with concerns about their investments may have recovery options. Call MDF Law if your financial professional did not fully explain the risks of products in your account or otherwise recommended products that were inappropriate for your profile. Our clients only pay a fee if they collect lost funds, and our investment fraud attorneys offer free consultations nationwide. Call 800-767-8040 to discuss your case today.