Nathan Paulson Allegedly Caused $5 Million Damages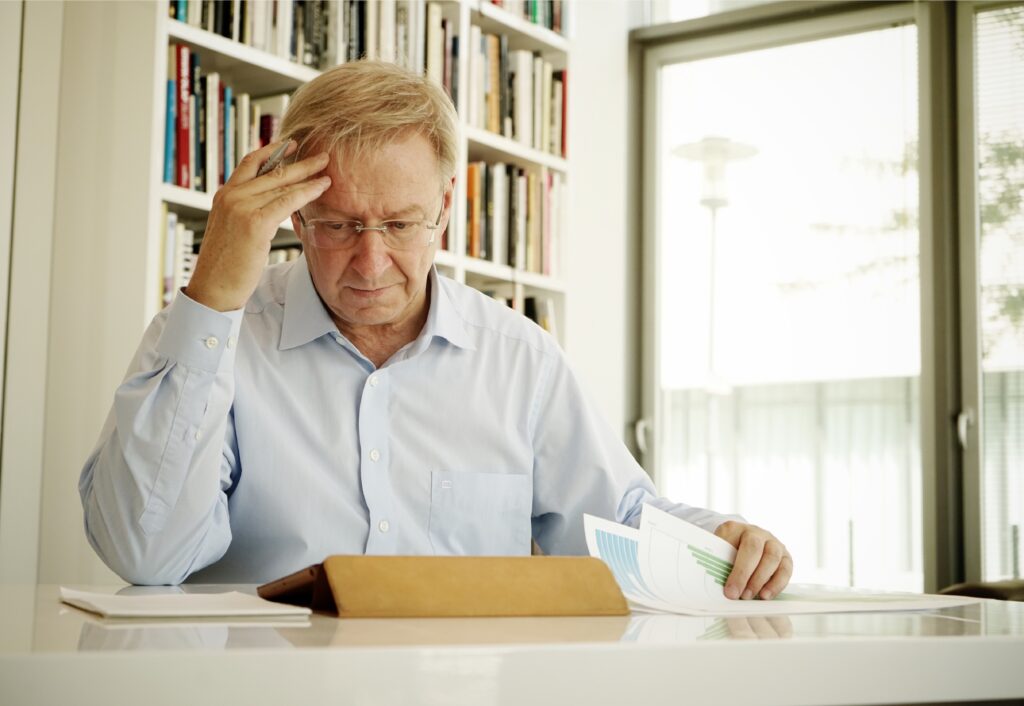 Nathan Paulson (CRD# 4799867), an investment adviser registered with Paulson Wealth Management, is involved in an investor dispute seeking damages of $5 million. This dispute can be found in his Financial Industry Regulatory Authority (FINRA) BrokerCheck record, accessed on July 12, 2023, which notes that the former APW Capital broker is based in Wheaton, Illinois.
Pending Dispute Alleges Risky Trading
On June 22, 2023, a party of investors lodged a dispute alleging that Mr. Paulson breached his fiduciary duty to place the client's interests before his own. The dispute alleged that he did so by "executing risky and unauthorized trading and margin borrowing," as well as by failing to exercise reasonable "care, skill, prudence, and diligence" in his management of the clients' accounts. The dispute, which stems from options investments and remains pending, seeks $5 million in damages.
What Is Margin Trading?
"Margin trading" occurs when investors borrow funds from their broker to make investments, repaying the loan through monthly interest payments. The practice allows investors to purchase considerably more securities than they would be able to if their purchasing power were limited to their available cash, which in turn offers the potential of magnified returns.
At the same time, margin trading poses the risk of increased losses. When investments purchased on margin decline in value, investors are charged interest on their original loan amount rather than the market value of the products. They are also required to maintain sufficient collateral in their account to secure the loan, and if their account value falls below that amount, their broker will issue a "margin call": this means that the investors will have to either deposit enough cash to make up the shortfall, sell securities to generate the necessary cash, or deposit even more margin securities that they've already paid for.
If investors refuse or fail to respond to a margin call, their firm can liquidate or force the sale of securities in the account. Brokers who engage in unauthorized margin trading in an investor's account, or who fail to adequately explain the risks associated with margin trading, may do so in violation of industry rules.
Nathan Paulson Based in Wheaton, Illinois
Paulson started his career as a broker in 2004, when he registered with UBS Financial Services in Chicago, Illinois. He moved from UBS to APW Capital in Wheaton, Illinois in 2009, eventually leaving that firm in 2022. While no longer registered as a broker, he is currently an investment adviser registered with Paulson Wealth Management in Wheaton.
Did You Lose Money Investing?
If you have concerns regarding investments you made with Nathan Paulson, call MDF Law for a free consultation. You may have grounds to pursue a FINRA arbitration case for your losses, especially if any of the following apply to you:
You lost more money than you could afford to;
You did not authorize trading conducted in your account;
The risks associated with your investments were not fully disclosed;
The fees and charges associated with trades made in your accounts were not fully disclosed.
Contact Us
MDF Law's dedicated investor advocates have recovered tens of millions in lost funds for the victims of broker fraud. We take all cases on contingency, meaning we only collect a fee when our clients win. Call 800-767-8040 to speak with our team for free.