Is Highlands REIT Liquidating InvenTrust's Properties?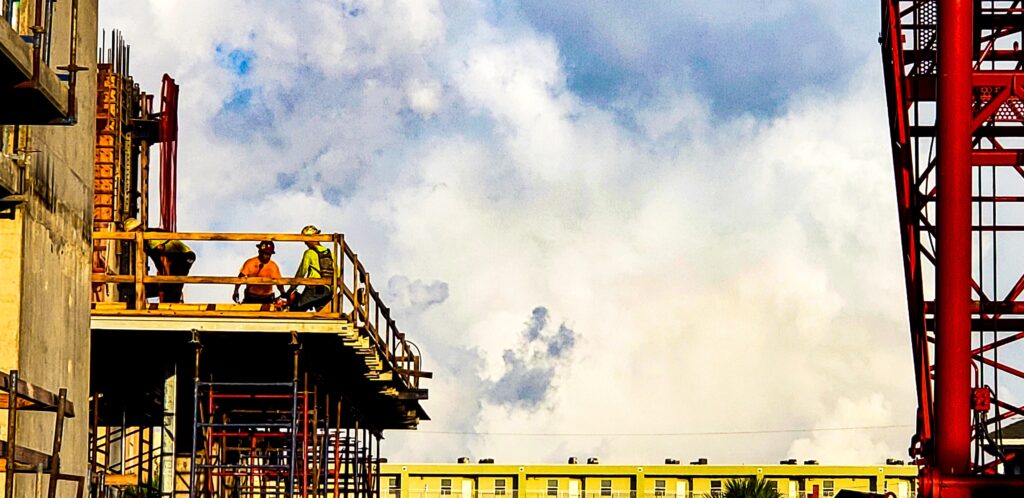 Highlands REIT was created to dispose of non-core assets for InvenTrust and then pay off investors, according to an SEC filing by InvenTrust. Unfortunately, this may not be occurring based on SEC filings. Our firm is investigating this matter. If you lost money investing in Highlands REIT or InvenTrust, please call us at 800-767-8040 for a free consultation.
If you feel that your investment is stuck in Highlands REIT—a Real Estate Investment Trust that spun off from InvenTrust—then you might not be alone.
Highlands is a small, Chicago-based real estate company that was purportedly formed to liquidate and distribute "net sale proceeds from the 'non-core' portfolio in a value-maximizing manner," reports Crain's Chicago Business.
What is a non-listed REIT and why are they riskier than listed ones?
Real Estate Investment Trusts, or REITs, are companies that invest in commercial properties and then sell shares in that property to investors. There are strict regulations for REITs, including that they are obligated to pay out 90% of their taxable earnings to shareholders.
All REITs must be registered with the SEC, and Highlands is. However REITs are not required to trade on the open market. Such REITs are called non-traded or non-listed REITs. Highlands is a non-listed REIT.
Non-listed REITs are often murky ground for investors, resulting in a lack of understanding of what the true value of shares is, and shackling investors from liquidating their shares easily.
In Highlands' case, those shares have sunk to an incredible low—$0.11 in 2021 compared to $0.35 when the company was first opened. Investors who are stuck in the investment are likely desperate to get out.
According to the same Chicago Business article, Highlands was buying property instead of shedding property and paying off the returns to investors in 2019. The situation was bad enough back then when shares were still estimated to be trading at $0.35, although investors would be lucky to get $0.21, according to the article.
Generally speaking, non-listed REITs can suffer from several intrinsic problems, including:
Lack of actual ownership—investors own shares in the properties, not the property itself.
Conflicts of interest—REITs are often managed by an external manager who might be more interested in his or her fee rather than the growth of the portfolio.
Lack of transparency—because they are not traded on the open market, it is difficult for investors to easily know at what price the shares are trading.
Lack of liquidity—as proven by the Highlands fiasco, REITs can suffer from a lack of liquidity. Not being on the open market, investors must wait for liquidity events or payouts to liquidate shares. In Highlands' case, the acquisition of new properties rather than selling existing ones has led to investors not being able to cash out of the investment.
Lack of clarity regarding yield—REITs often distribute "earnings" that are paid directly from investor principal and loan proceeds. This can lead to ambiguity regarding the REIT's actual yield. The Highlands situation does not appear to be so much one of dubious yield, but rather one of alleged mismanagement.
Alleged problems with Highlands management
Highlands does not pay dividends, according to the same Chicago Business article.
Also, InvenTrust's 2015 SEC filing is fairly unambiguous:
"Through this spin-off, we expect Highlands will be better-positioned to provide stockholders with a return of their investment by liquidating and distributing net proceeds from the disposition of their assets in a more efficient manner."
Those were the words of Thomas McGuinness, President and CEO of InvenTrust. Since then, Highlands did not move into a dedicated campaign of "liquidating and distributing" net proceeds as a result of selling their assets, but rather went into purchasing apartment buildings, Chicago Business says.
They acquired:
Two properties in Denver for $20 million
Three properties in 2018
Three more in 2019
By 2019, the company had apparently spent $91 million on multifamily acquisitions.
In 2018, Highlands REIT paid its CEO $2.8 million, a figure that is superficially in line with the median for other REIT CEOs. But scratching the surface reveals that the CEOs of those REITs have portfolios of several billion, values that far exceed Highlands's relatively small portfolio.
Did You Lose Money in Highlands REIT?
If you lost money investing with Highlands REIT, we are interested in hearing from you. Our attorneys have taken on the biggest Wall Street investment firms, recovering millions of dollars for our clients. We work on contingency, which means we do not take a fee unless we help you recover money. For a free consultation, please call us at 800-767-8040 or complete our contact form below: