SEC Files Fraud Charges against Knight Nguyen Investments and Forrest Jones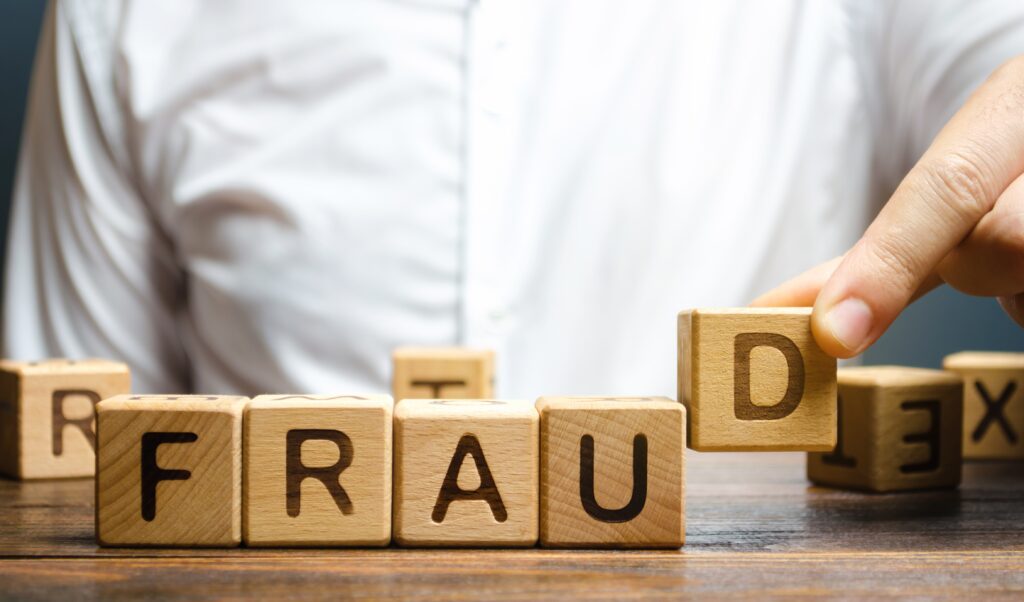 Former Knight Nguyen Investments adviser Forrest Jones (CRD# 4880765) has been suspended by the Financial Industry Regulatory Authority (FINRA) and is the subject of a pending civil action by the Securities and Exchange Commission. According to his FINRA BrokerCheck report, accessed on February 16, 2022, he was last registered as a broker with Merrill Lynch in Conroe, Texas.
FINRA Sanctions Forrest Jones After he Refuses to Cooperate in Investigation
In November 2021 FINRA sanctioned Mr. Jones in connection to allegations he failed to respond to a request for information. Under FINRA rules, the regulator can require brokers to "provide information orally, in writing, or electronically and to testify at a location specified by FINRA staff, under oath or affirmation," with regard to matters under FINRA investigation. The rule also mandates that individuals under FINRA jurisdiction who receive such requests cannot fail to respond to them. As a result of Mr. Jones's failure to respond to the request, FINRA suspended him from associating with any FINRA member firm for a period of three months. The suspension began on December 17, 2021 and is set to continue either until he requests termination of the suspension or until it automatically converts into a bar from the industry.
SEC Charges Allege Fraud Scheme Against Older Investors
In May 2021 the SEC announced fraud charges against Forrest Jones in connection with allegations that he and Chris Lopez, majority owner of co-defendant Knight Nguyen Investments, portrayed that firm "as an established investment adviser with expertise in low-risk alternative investments." Using this pretense, they allegedly "targeted older and unsophisticated investors seeking to preserve or grow their retirement savings." Despite these representations, however, Mr. Lopez allegedly "had no experience as a securities professional" before he created the firm, which allegedly "had little or no experience with alternative investments." The SEC's complaint alleges that funds raised from investors were put in "high-risk securities issued by companies that did not meet Knight Nguyen's investment criteria." In fact, the SEC alleged, the companies in question were owned or controlled by Mr. Lopez and/or his brother. The firm, Mr. Lopez, and Mr. Jones allegedly raised $3.7 million or more from 70 customers. The SEC is seeking an injunction, disgorgement of allegedly ill-gotten gains, and civil penalties in the action, which remains pending.
Copy of SEC Complaint
Investor Files Individual Arbitration Involving Forrest Jones
FINRA records describe one pending customer complaint involving Mr. Jones. Filed in May 2020, it alleges unsuitable investment recommendations, misrepresentations of material facts, and fraud in connection to real estate and other investments. The customer is seeking $355,000 in damages in the pending complaint, whose allegations remain unproven.
Merrill Lynch Fired Forrest Jones in 2020
Merrill Lynch fired Mr. Jones in October 2020 over allegations that management lost confidence in him due to "a regulatory investigation and conduct including failure to disclose an outside business activity." Earlier that year, according to his BrokerCheck report, the SEC began investigating Mr. Jones over allegations of misrepresentations and omissions connected to the offering and sale of private placements.
Jones formerly Associated with Merrill Lynch in Texas
Forrest Jones started working at Merrill Lynch in 2018, operating out of the firm's office in Conroe, Texas until 2020. He was also registered with Knight Nguyen Investments in Houston, Texas from 2017 until 2018. Before he worked at Merrill Lynch, he was a representative of firms like Fortune Financial Services, McNally Financial Services Corporation, MetLife Securities, and NEXT Financial Group. He has passed various securities industry examinations, including the Series 66 and Series 7. Though he has 13 years of experience in the securities industry, he is currently under suspension and not registered as a broker or an investment adviser. For more information on his employment history, including the pending SEC action against him, visit his FINRA BrokerCheck report. (The above-referenced information was accessed on February 16, 2022.)
Did You Lose Money with Forrest Jones?
Call MDF Law to Discuss Your Options If you have lost money investing with Forrest Jones or Knight Nguyen Investments, you may be able to recover your losses. The seasoned investor advocates at MDF Law have deep, proven experience winning recoveries for the victims of broker fraud. We take our cases on contingency and offer free consultations nationwide. Call 800-767-8040 to speak with an attorney about your case today.