Blake Levy Suspended by FINRA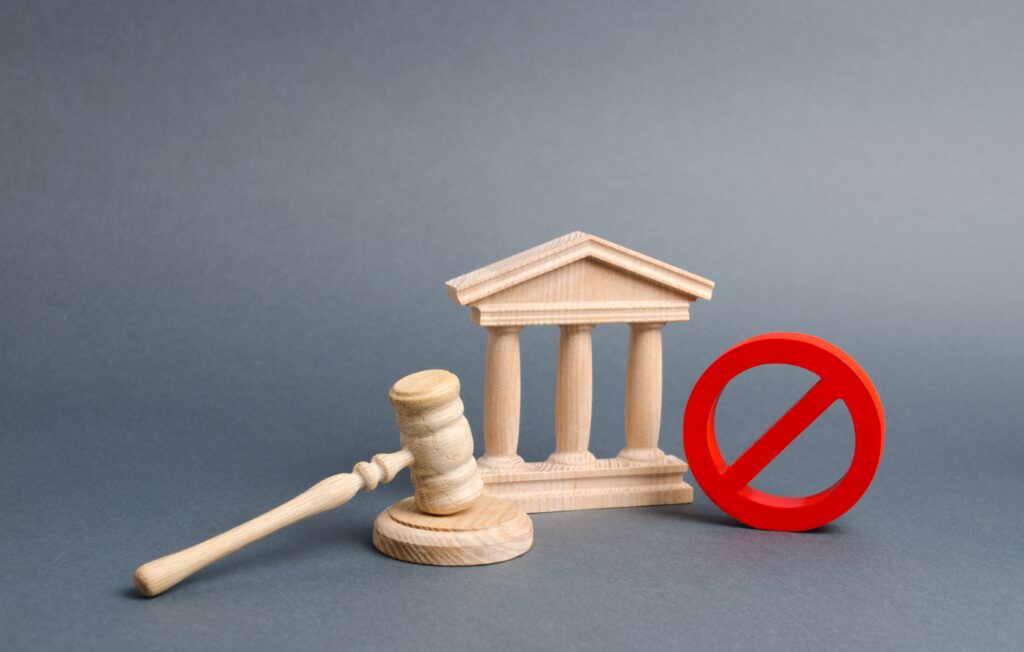 Blake Levy (CRD# 4593636), formerly a broker registered with Joseph Gunnar & Company and WestPark Capital, allegedly recommended unsuitable private placements, according to an enforcement action disclosed on his BrokerCheck profile. This record, published by the Financial Industry Regulatory Authority (FINRA) and accessed on July 17, 2023, notes that he was issued a four-month suspension from associating with any FINRA member firm.
FINRA Sanction Alleges Negligence, Unsuitability
On June 20, 2023, FINRA filed a Letter of Acceptance, Waiver, and Consent (AWC Letter) settling alleged rule violations by Mr. Levy. The regulator alleged that he unsuitably recommended his customers "purchase membership interests in two funds for $2,260,299 through two private placement offerings." He allegedly failed to conduct reasonable diligence to determine whether the funds were suitable for his customers and to understand their risks. According to FINRA, his review of the funds' offering materials was "negligent," "cursory," and "only aimed at giving himself a high-level understanding of the offering terms."
Mr. Levy also allegedly negligently failed to inform his customers that he held was "one of two equal owners" in the company managing the funds, which entitled him to compensation in the form of the funds' management fees, placement agent fees, and performance fees. "Neither the offering materials nor Levy disclosed that these fees would not be paid entirely to the placement agent, but instead would be divided among the placement agent, the management company, and the selling broker," FINRA found, alleging that because Mr. Levy did not review the offering materials, "he was incapable of correcting the omissions therein."
Levy Consented to $5,000 Fine
As the AWC Letter explains, Mr. Levy did not admit to or deny FINRA's allegations. However, he did consent to the entry of its findings, as well as sanctions including a $5,000 fine and a four-month suspension from registering with any FINRA member firm in all capacities. The suspension commenced on June 20, 2023 and will end on October 19, 2023.
Copy of the Fine
Pending Dispute Seeks $1,200,000
On October 4, 2021, an investor lodged a dispute alleging that Mr. Levy recommended unsuitable private placements between 2014 and 2017. The dispute, which remains pending, seeks $1.2 million in damages.
Levy Denies Private Placement Allegations
Mr. Levy denied the allegations made in the above-described pending dispute, writing in a comment available on his BrokerCheck record that the investor was a "sophisticated high net worth individual" who was "willing to take on maximum investment risk." He continued: "The client completely understood and agreed to the investments in question. This is a clear attempt to recover certain cherry-picked investment losses, which performance can never be guaranteed."
Blake Levy Based in Atlanta, Georgia
Levy started his career as a broker in 2003, when he joined JP Turner & Company's office in Atlanta, Georgia. In the years since, he worked at a variety of firms, including Hunter Scott Financial, Emmett A. Larkin & Company, and WestPark Capital. Prior to his FINRA suspension, he was registered with Joseph Gunnar & Company's branch office in Fort Lauderdale, Florida. With 17 years of experience as a broker, he has passed three industry exams, including the SIE and the Series 7.
Have you lost money investing?
You may be able to file a FINRA arbitration claim to recover your losses. Contact MDF Law consultation if any of the following applies to you:
You lost money investing in private placements or other unsuitable investments;
Your investment professional did not adequately explain risks associated with the investments they recommended;
Your investments involved fees or other charges that were excessive and/or undisclosed;
Your investment comprised a significant portion of your net worth.
Contact Us
MDF Law's attorneys bring decades of experience navigating the complexities of investment fraud cases, recovering tens of millions of dollars for their clients. Cases are taken on contingency, meaning you only pay a fee if you win. Investors nationwide can call 800-767-8040 for a free consultation with one of our attorneys.