Nursing Home Abuse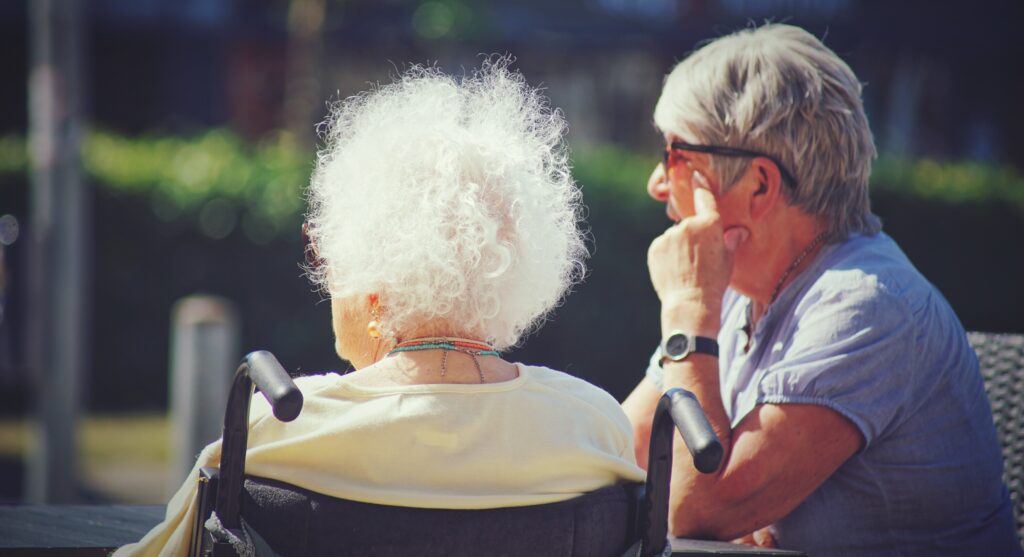 Nursing home residents are a vulnerable population that's often dependent on caregivers for their basic daily living needs. That's why the law imposes a high legal duty on nursing homes to protect their residents from abuse and neglect at their facilities. Unfortunately, many nursing homes don't take proper action to prevent abuse and neglect, causing residents to suffer in silence because they are afraid of retaliation if they complain to their family members about their mistreatment. If your elderly or disabled family member is a nursing home resident, it's important to be aware of the signs of abuse and neglect and to know what to do if your loved one becomes a victim.
Telltale Signs Of Nursing Home Abuse And Neglect
Nursing homes try to make a good impression when family members visit, but it's possible to spot problems if you know how to read between the lines. For example, if a nursing home resident has dry skin and parched lips, there's a good chance that their hydration needs are not being properly addressed. These are some of the most common signs of abuse and neglect that family members should be on alert for when they visit residents in nursing homes:
Bed sores and other infections;
Heavy sedation;
Agitated mood or withdrawl;
Fall injuries;
Rapid weight loss/malnutrition;
Won't speak in a staff member's presence;
Unsanitary conditions;
Unusual amounts of withdrawals from financial institutions and
Changes to their Will or powers of attorney.
What Is Nursing Home Neglect?
Nursing home neglect is when a patient does not receive the services they need to keep them safe and healthy. For example, when a nursing home is understaffed, the staff is poorly trained or lacks supervision, residents are often left lying in the same position for many hours or even for many days. This type of neglect can lead to bed sores, a serious condition that can cause painful and life-threatening infections. Another common type of neglect is to heavily sedate patients with mental health issues to make them easier to handle with a smaller staff. It's neglect when a nursing home simply leaves food, water, vitamins or medication by a resident's bedside when they knew, or should have known, that the resident would not be able to ingest these things without assistance. Nursing homes are neglectful when they don't follow up to obtain medical care for residents that complain about illnesses and/or injuries. If your family member has been injured due to neglect at a nursing home, an experienced nursing home neglect attorney can help them collect compensation.
What Is Nursing Home Abuse?
Nursing home residents are responsible for protecting residents from abuse from employees, other residents, medical professionals and nursing home visitors. These are the most common types of abuse of nursing home residents:
Physical abuse is the intentional striking, punching, kicking, biting or other types of assaults on a resident including throwing objects that cause harm.
Sexual abuse is when a resident is sexual violated due to their incapacity or inability to consent.
Verbal abuse is any type of hurtful, demeaning or belittling language that causes emotional damage to a resident.
Nursing homes are responsible for ensuring that the staff they hire are fit for employment in a high pressure environment. When a nursing home fails to thoroughly vet it's staff or to monitor their treatment of residents, they are liable for the harm that's been caused.
Financial Abuse At Nursing Homes
Financial abuse is when nursing home staff take advantage of residents for financial gain. Victims are usually suffering from dementia or another type of cognitive impairment, and it often goes unnoticed for long periods of time before being discovered. These are some of the typical financial abuse scenarios at nursing homes:
Using a resident's debit cards to make withdrawals or credit card to make purchases;
Transferring money from a residents bank account to their own;
Forcing residents to sign documents giving them control over the resident's finances or making them a beneficiary of their Will;
Financial abusers will take steps to cover up their actions such as using a debit card to take cash out of an ATM and returning it before the resident notices it's missing. Family members often don't find out that the Will has been changed or that the bank accounts have been drained until the resident passes away. If you suspect your family member is a victim of financial abuse, it's important to contact an attorney to commence an immediate investigation.
Claims Against Nursing Homes For Abuse and Neglect
There are a wide variety of claims that can be brought against nursing homes and their staff when residents are abused and neglected. These are some of the possible types of actions:
Malpractice case against the doctors, nurses and other medical professionals responsible for the resident's care including failure to diagnose, failure to treat, unnecessary treatment, treatment errors and misdiagnosis;
Premises liability claims for unsafe conditions such as wet floors, broken furniture, inadequate security and violations of building and fire codes;
Negligent hiring, negligent supervision and other types of wrongful and negligent conduct;
Personal injury claims for economic and non economic damages including the pain and suffering sustained by the resident and
Wrongful death claims can be brought for all of the above actions if a resident dies due to abuse or neglect at a nursing home.
These claims are not exclusive and it's not unusual at all for an experienced nursing home abuse and neglect attorney to bring multiple claims for the same case or even the same facts. For example, if a resident slips on water, there could be a claim against the medical professionals for unnecessary sedation that caused dizziness, negligence in supervising them, negligent hiring, unsafe conditions and personal injuries.
Nursing Home Abuse and Neglect Attorney
It's important to visit residents of nursing homes frequently and to be on the lookout for signs of abuse and neglect, especially if they suffer from severe physical limitations, dementia or cognitive deficits. If you suspect that your loved one in a nursing home is a victim of abuse and neglect, it's important to speak to an experienced nursing home abuse and neglect attorney as soon as possible so that deadlines are met and evidence is preserved.
Love One Abused in a Nursing Home?