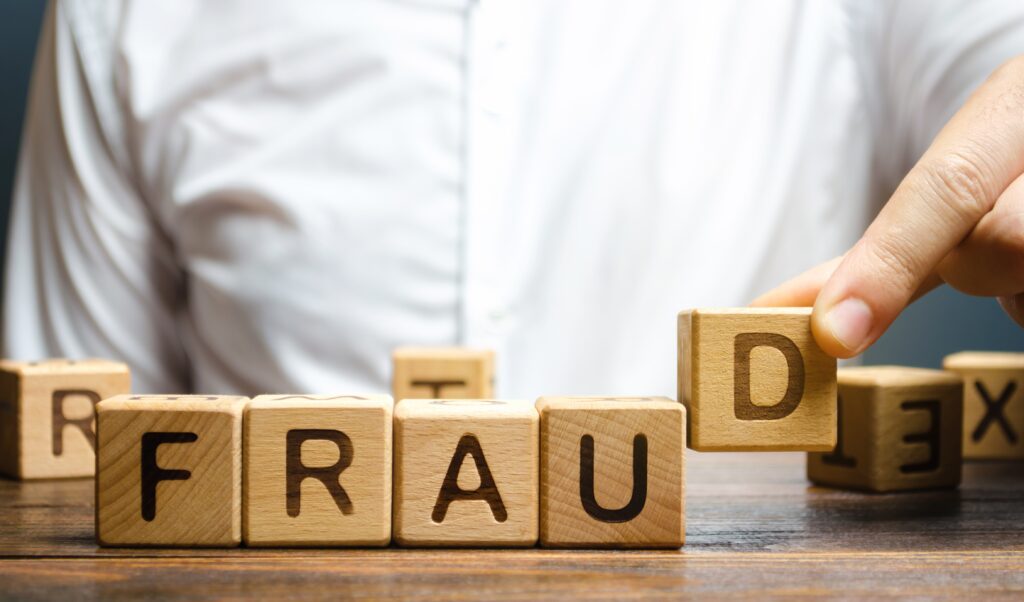 Kevin Cory (CRD# 1716966[1]), formerly a broker registered with R.F. Lafferty & Company, provided misleading information to his customers regarding their investment, according to a recent sanction. This sanction can be found in his Financial Industry Regulatory Authority (FINRA) BrokerCheck profile, accessed on July 31, 2023. Additional information about the former New York City financial professional's alleged conduct is available below.
Kevin Cory Created Fake Account Statements
On May 26, 2023, FINRA filed a Letter of Acceptance, Waiver, and Consent (AWC Letter[2]) describing its findings of misconduct by Mr. Cory. According to the regulator, he violated FINRA rules by creating fictitious account statements and providing them to two former customers. The customers in question had worked with him at a prior member firm. In 2014, FINRA found, they invested in a purported investment fund that he created and managed; at the time, he was not registered with a FINRA member firm. He allegedly prepared a memorandum that described the fund as designed to make investments in "global equity securities, with an overall long market bias."
In reality, FINRA alleged, Mr. Cory used his customers funds "to make loans to various small businesses, including businesses owned by Cory or managed by his friends and associates." These businesses later defaulted on these loans, according to the AWC Letter, which states that as of the end of 2016, the purported investment fund "had no assets, and its corporate registrations had been cancelled for failure to pay taxes."
Sanction Alleges Cory Misled Customers
By 2017, Mr. Cory had registered with R.F. Lafferty & Company. FINRA found that his former customers "made periodic inquiries" with him about the status of their investments in the fund, and further that they asked him for account statements. He allegedly "prepared and sent the former customers two fictitious account statements in which he intentionally misrepresented that the former customers' investment in the Fund had risen in value." In reality, according to FINRA, "their investment was worthless."
In addition to preparing and distributing fictitious account statements, according to FINRA, Mr. Cory also sent the customers text messages in which he misrepresented information regarding their purported investment. In one instance, he allegedly represented that he was waiting on a third party to send him an account statement; in another, he allegedly represented that the loans in question were "personally secured." FINRA found that he allegedly omitted that the fund "had no assets and no longer existed as a corporate entity in his communications with the former customers."
Copy of the Sanction
Cory Allegedly Violated FINRA Rules
According to FINRA, Mr. Cory's alleged misrepresentations and omissions constituted a violation of FINRA Rule 2010, which requires members to "observe high standards of commercial honor and just and equitable principles of trade" while conducting securities business. The regulator also found that he violated FINRA Rule 2210, which states that brokers may not make false or misleading statements in their communications with customers. As a result of these findings, FINRA permanently barred Mr. Cory from associating with any FINRA member firm in all capacities.
Dispute Settled for $250,000
On October 4, 2021, a party of customers filed a dispute alleging that Mr. Cory approached them to invest their savings in a limited partnership fund that he created, then used their funds for his own expenses rather than investing them. In June 2022 the dispute settled for $250,000.
FINRA: Cory Last Based in NYC
Kevin Cory launched his career as a broker in 1995, when he registered with Ferris Baker Watts in Baltimore. Over the years, he worked at firms including DB Alex, Brown and Chapin, Davis. His most recent registration was with R.F. Lafferty in New York City, where he worked from 2017 until 2022. He is currently barred from associating with any FINRA member firm.
Broker Fraud Victims May Have Recovery Options
If you're a current or former client of Kevin Cory with complaints about your investments, call MDF Law[4] today. If you were misled about the nature of your investments, or if securities in your account were otherwise unsuitable for your profile, you may be able to recover lost funds through a FINRA arbitration case. Call 800-767-8040 for a free consultation with one of our investor advocates. MDF Law takes all cases on contingency, meaning we only collect a fee when our clients win.

Endnotes:
1716966: https://brokercheck.finra.org/individual/summary/1716966
AWC Letter: https://www.finra.org/sites/default/files/fda_documents/2022073802901%20Kevin%20Cory%20CRD%201716966%20AWC%20vr%20(2023-1687738920347).pdf
Download: https://mdf-law.com/wp-content/uploads/2023/08/Kevin-Cory-CRD-1716966-AWC-vr-2023-1687738920347.pdf
MDF Law: http://www.mdf-law.com