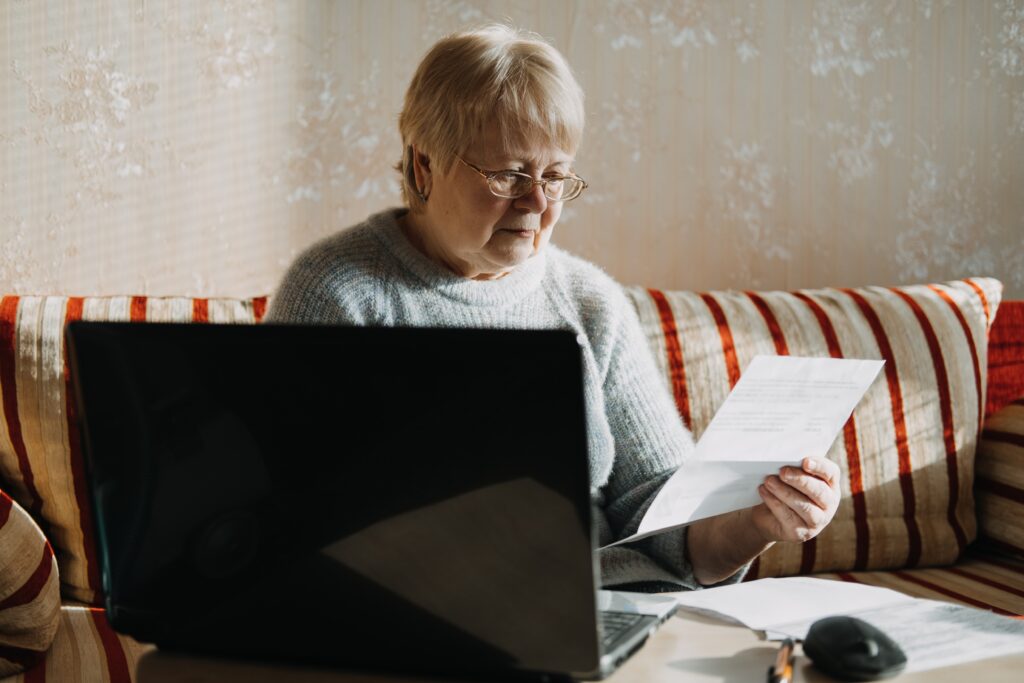 Our law firm wants to speak with investors who lost money investing in GWG L Bonds offered by GWG Holdings. If you or someone you know lost money investing in a GWG L Bond, please contact attorneys Marc Fitapelli or Jeffrey Saxon for a free and confidential consultation by calling 800-767-8040. You can also complete the form below. Our law firm represents dozens of individual bond holders in FINRA arbitration matters throughout the country. Feel free to call us to learn more.
Fast Facts About GWG Holdings
The company filed for bankruptcy in Texas on April 20, 2022.
It has been under investigation by the Securities and Exchange Commission since at least October 2020. GWG told investors about the investigation in November 2021 – nearly a year after receiving the first subpoena.
GWG's accountants resigned in December 2021.
GWG Holdings has a complicated and obtuse corporate structure. The majority of its assets are owned by affiliates that did not file for bankruptcy.
Beginning in 2018, the principals of GWG began "investing" investors' money in their own personal business ventures. These "investments" were not disclosed to investors. There is more information about these transactions in the graphic below.
In public filings with the Securities and Exchange Commission, GWG Holdings stated it could not pay interest to bondholders unless it continued raising new money. These statements raise serious questions about the legitimacy of GWG's business operations.
GWG L Bonds were not credit rated nor were they insured.
Investors can sue the salespeople who marketed GWG L Bonds. Investors can sue for lost principal, unpaid interest and attorneys' fees.
Marc Fitapelli's Investor Presentation on GWG L Bonds
Please note that the following was filmed prior to GWG Holding's bankruptcy.
Attorney Presentation on GWG L Bonds
Frequently Asked Questions about GWG Holdings' Bankruptcy
What is the current status of GWG Holdings?
On April 20, 2022, GWG Holdings filed for Chapter 11 bankruptcy in United States Bankruptcy Court for the Southern District of Texas. It is uncertain what, if anything, L Bond holders will recover from the bankruptcy.
What is your opinion about GWG Holding's bankruptcy?
We are concerned that GWG L Bond holders may recover little or nothing at bankruptcy. We base this opinion on the following facts: (1) GWG's accountants resigned in 2021 and its audited/reliable financials are outdated; (2) GWG has been under investigation by the Securities and Exchange Commission for more than one year; (3) GWG has significant debt and its other creditors have priority over L Bond holders; (4) GWG Holdings has a complicated and suspicious business structure; (5) all of GWG Holdings' assets are held by other companies.
What happened on the first day hearing on April 21, 2022?
A procedural hearing occurred in GWG Holding's bankruptcy on April 21, 2022. Attorneys from our law firm attended. During that hearing, the Judge voiced concern over GWG's complex business structure. This was the headline in the Wall Street Journal on April 22, 2022, "GWG Wins $10 Million Bankruptcy Lifeline Despite Judge's Concerns[2]."
Where can I access the docket for GWG Holdings' bankruptcy?
Donlin Recano is the claims administrator. All of the court filings for GWG Holdings' bankruptcy are on their website and it can be accessed here[3].
If investors receive $0 after GWG's bankruptcy how else can they recovery money?
Investors in similar situations often file lawsuits against third parties that may be legally responsible to them for money damages. You can file an arbitration against the brokerage firm that recommended GWG L Bonds to you. Our law firm pursues these cases on a contingency basis – this means that we are paid nothing unless we recover money on our client's behalf.
Were L Bonds low risk?
No. Despite its marketing to the contrary, L Bonds were a high-risk investment. This is what the prospectus for GWG L Bonds says, "Investing in our L Bonds may be considered speculative and involves a high degree of risk, including the risk of losing your entire investment." Unlike most conventional bonds, L Bonds were not credit rated by any rating agency (i.e. S&P or Moody's) nor were they insured. What's worse, L Bonds were subordinated to GWG Holdings' other creditors. This means that other creditors will be paid back first, before L Bond holders, in the event of a bankruptcy.
How Did GWG Spend $1.3 Billion?
Frequently Asked Questions about FINRA Arbitration
What happens to my investment if I file an arbitration?
The arbitration will be filed against the company that marketed the investment to you. The recovery you receive will be paid by them, not GWG Holdings. You will continue to own your L Bond and will not give up ownership of it. You will also continue to be eligible to receive payment from GWG Holdings' bankruptcy.
How is your law firm paid?
We work on contingency. This means that our legal fee is paid only if we recover money for you. It is taken as a percentage of the recovery we achieve on your behalf. If we recover nothing, we are paid nothing.
How many GWG L Bond holders does MDF Law represent?
We currently represent dozens of individual GWG L bond holders with combined principal losses of more than $10 million.
Should I wait to see what happens with the bankruptcy?
No, waiting could prejudice your ability to recovery money in the future. It is not an advisable strategy.
Is your law firm filing a class action?
No – these are individual arbitration cases. As part of the fine print in your customer agreement with the brokerage firm, you agreed to resolve any legal dispute through arbitration before the Financial Industry Regulatory Authority, or FINRA. The arbitration process is similar to a lawsuit in court, but less complex and more efficient.
How long is the arbitration process?
FINRA Arbitration cases usually last about 1-1.5 years.
What is my responsibility?
You will have a limited roll. Unlike court cases, there are no depositions in FINRA arbitration. You will not need to personally appear nor testify unless the matter goes to an arbitration hearing. If this happens, your hearing will take place in a city near you. Statistically, the vast majority of FINRA arbitrations settle prior to a final hearing.
What outcome can I expect?
We believe there is a high likelihood most investors can recover money damages from the company responsible for marketing L Bonds to them. Every case is different so please contact us to discuss your specific situation. Please contact attorneys Marc Fitapelli or Jeffrey Saxon by calling 800-767-8040.
Who have you sued?
We have already sued the following brokerage firms on behalf of investors in GWG L Bonds:
Western International Securities
Centaurus Financial
Emerson Equity
Coastal Equities, Inc.
Great Point Capital
National Securities Corporation
Dempsey Lord Smith
TFS Securities
Intervest International Equities
Why Your Financial Advisor May be Responsible
The Financial Industry Regulatory Authority[4] (FINRA) requires brokers to make a "suitable" investment recommendation for their customers. Brokers have a duty to perform a due diligence investigation to determine whether an investment is "suitable" and in the best interest of their customers. On a very basic level this review must ensure that an investment is suitable for sale to any investor, regardless of risk tolerance. We do not believe L Bonds met this standard. We believe the offering had indicia of fraud and should never have been sold.
In addition to due diligence, financial advisors must also ensure that investments are consistent with an individual's risk tolerance, financial goals and net worth. Failure to comply with these regulatory requirements allow investors to hold their financial advisor liable for investment losses. GWG L Bonds were likely not suitable for investors with a low-risk tolerance or investors who had liquidity needs.
If you can answer YES to any of the following questions, you may be eligible to seek compensation:
You believed the bonds were either guaranteed, insured or backed by collateral;
You invested or reinvested after 2018;
You invested more than $100,000;
SEC Files Charges Against Western International Concerning L Bonds
Contact us for a Free Consultation Regarding GWG Holdings
If you invested in GWG L Bonds, please contact us at (800) 767-8040 and ask to speak to attorneys Marc Fitapelli or Jeffrey Saxon. The law limits the time you have to seek recovery – do not delay.
Endnotes:
Download: https://mdf-law.com/wp-content/uploads/2022/04/GWG-L-Bonds-PP-4-13-22.pdf
GWG Wins $10 Million Bankruptcy Lifeline Despite Judge's Concerns: https://www.wsj.com/articles/asset-manager-gwg-wins-approval-to-tap-a-smaller-bankruptcy-loan-avoiding-liquidation-11650637603
here: https://www.donlinrecano.com/Clients/gwg/Index
Financial Industry Regulatory Authority: https://mdf-law.com/practice-groups/finra-arbitration/